Judah14, wb21 Thanks.
Today i will post update version of F12 Kyan Sittha, but i have 2 difference photos and don't know what is newer. so i drawing both
F12 Kyan Sittha 2015 V1
Sensors:
1xType 362 surveillance radar
1xRAWL-02 Mk III L-band 2D search radar (India)
2xFuruno navigation radars
3xType 347G Fire control radars
1xBEL HMS-X sonar (India) (may be)
1xUnknown sensor (Datalink ??)
4xDecoy Launcher unknown type (chaff and flare)
2xMirage NRJ-5 ECM
Armament:
1x76/62 mm gun
3xAK 360 30 mm CIWS Guns
2x14.5 mm gatling guns (unknown type)
8xC-802 Surface-to-Surface Missile
6×SA-N-5 surface to air missiles
2xType 81 RBU-1200 ASW rocket
1xRHIB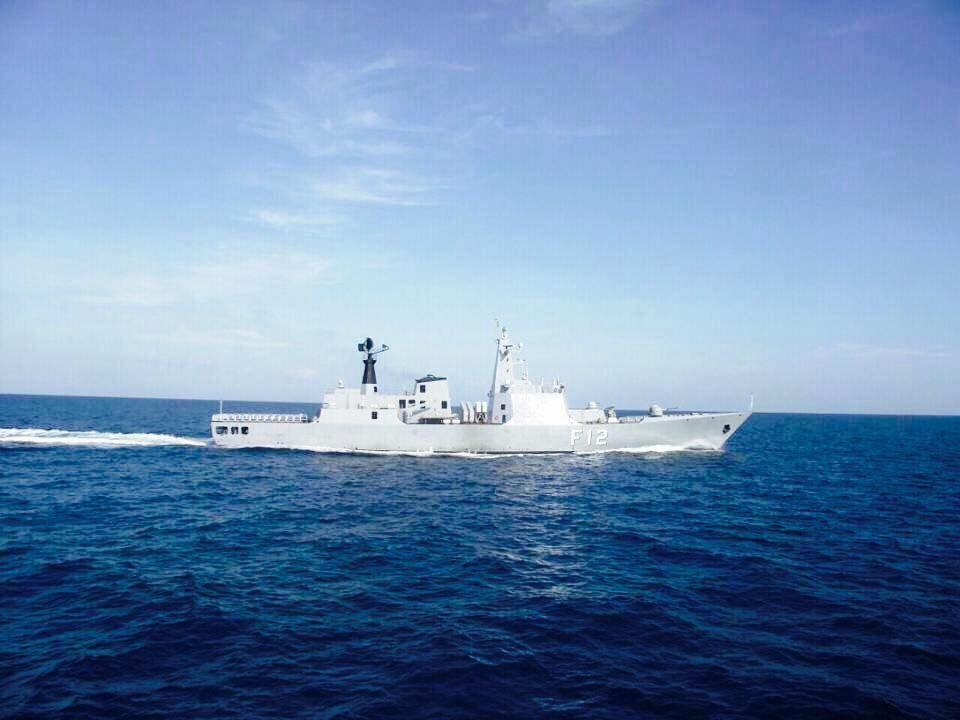 F12 Kyan Sittha 2015 V2
76/62 gun change to stealth version, Type 362 surveillance radar chnage to radome and unknown version.