Hi pepembr_mb
Interesting, never heard about a proposal with triple turrets, which were a most un-british feature before the 1920s. I always understood the 10x381mm proposal had five twins (and only one funnel), but if you have sources that say triples, please show them, and I'll have learned something!
BTW, the final proposal for Riachuelo had only 8x381mm.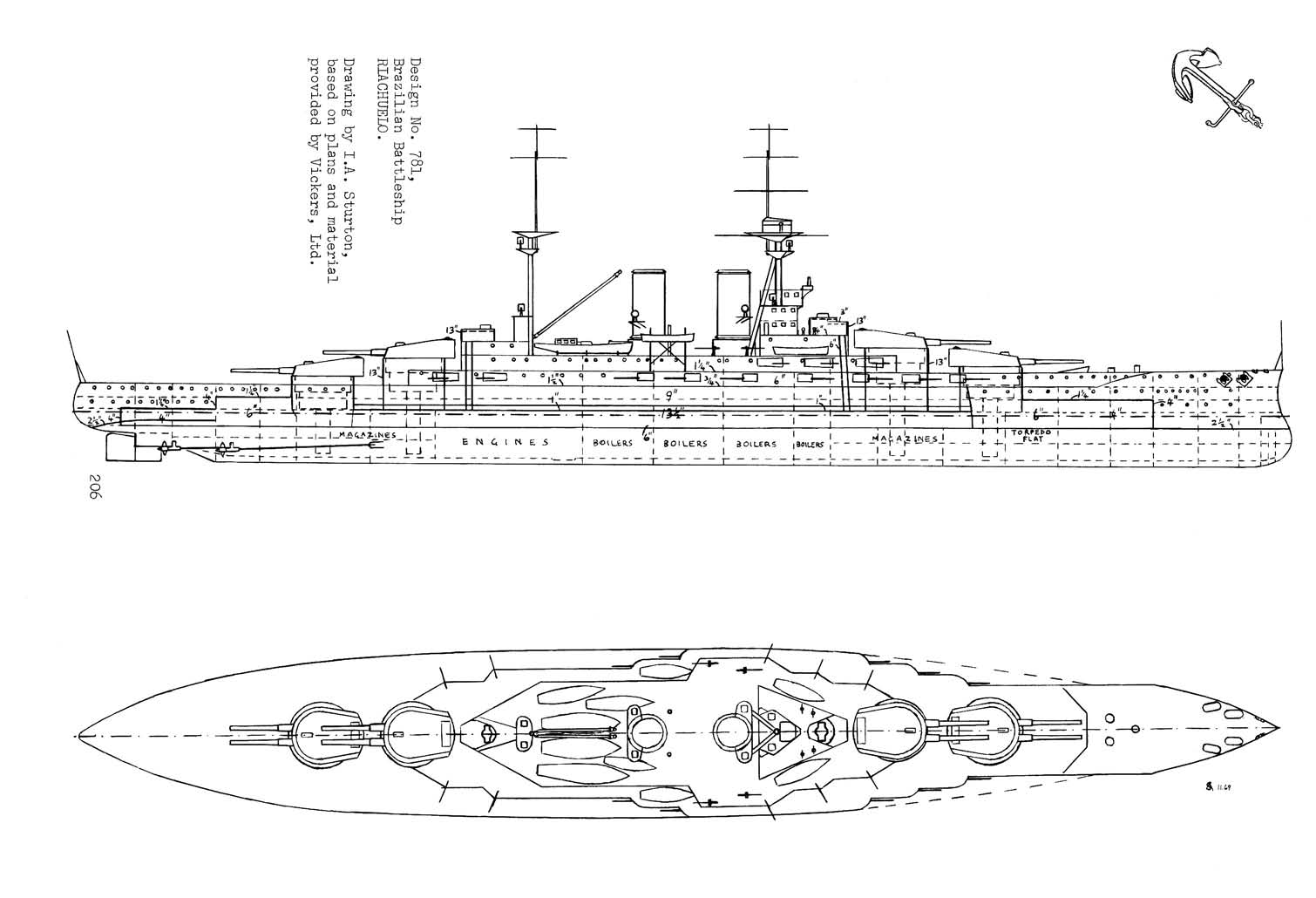 The 10x381mm was rejected,

just like one with 8x406mm and 6x234mm

and one with 12x356mm (no pictures found).
I drew the 8x381mm version for my AU, but I have never found out her exact length, so I've never submitted her for the archive.
http://www.shipbucket.com/forums/viewto ... 0&start=70
Drawing-wise, the barbettes look to massive; there is some rigging at the flagstaff that leads to nowhere, and a gap in the shaft. The existing sources also all place the whole secondary battery at upper-deck level; there would be no casemates at main-deck level, with or without guns.
Hope this helped. I'd love to see the 8x406 design drawn, that one looked gorgeous IMHO.
Greetings
GD