Hi guys,
I once started this AU a long time ago to post it as a ready-to-post defence force, however I never finished it.
I just found it today, and I spended to much time in it for me to not share it with you guys. So here it comes: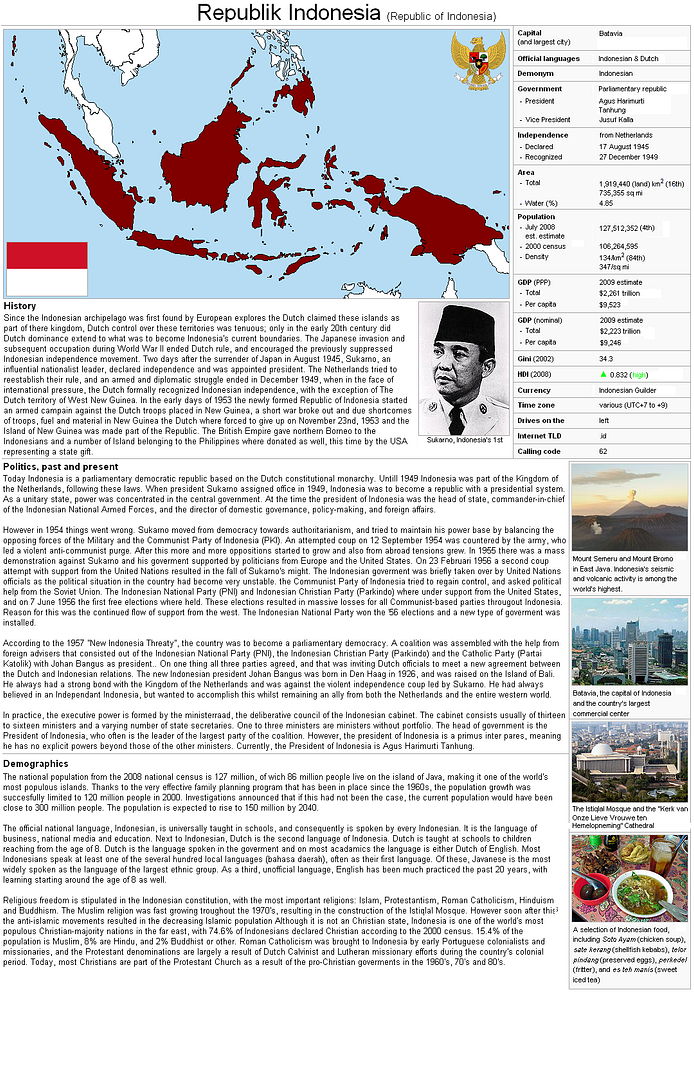 Aircraft Carriers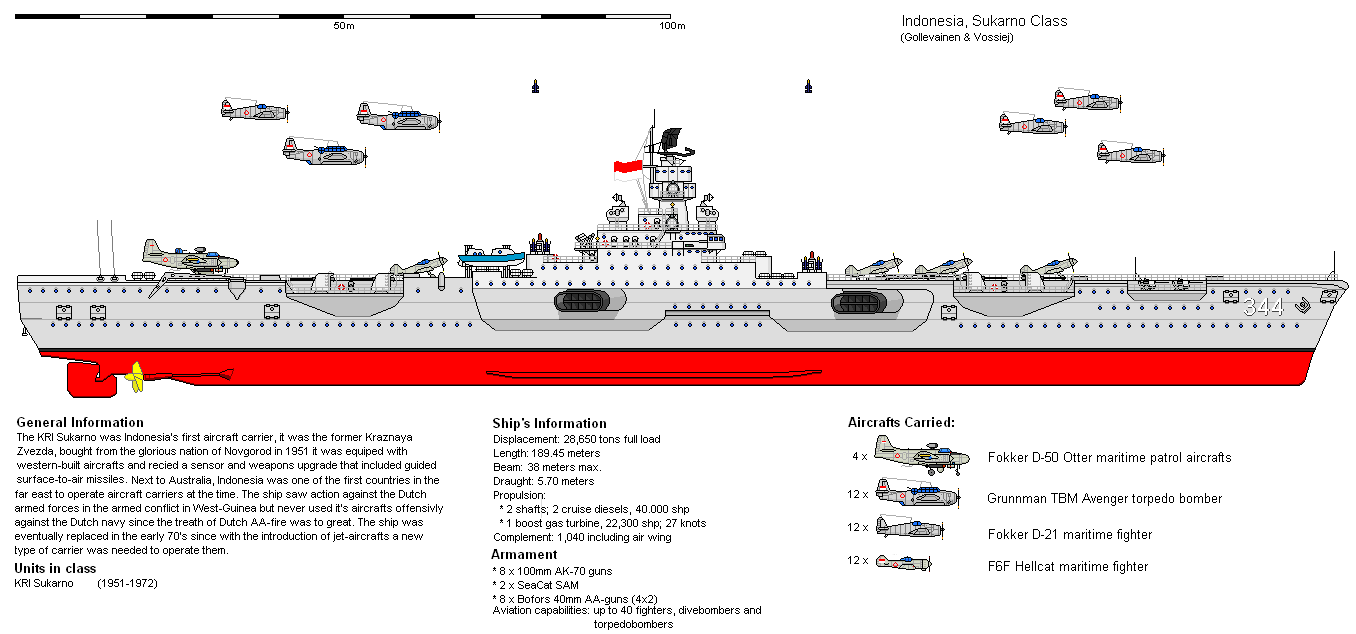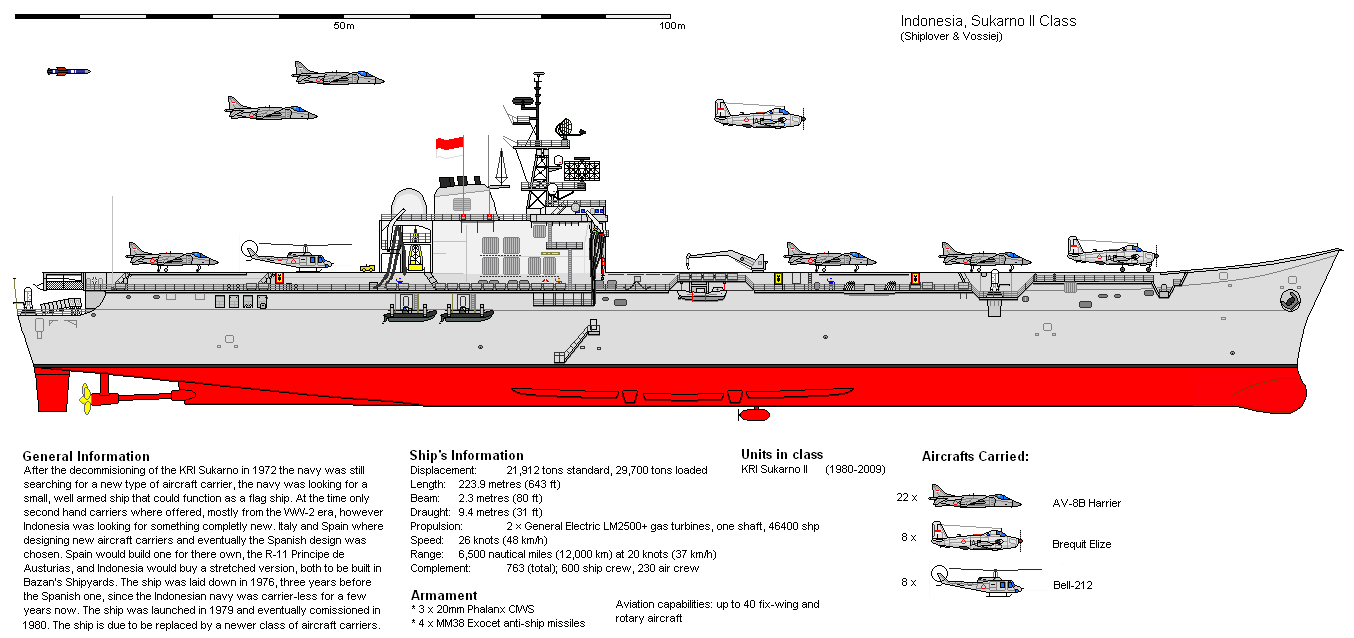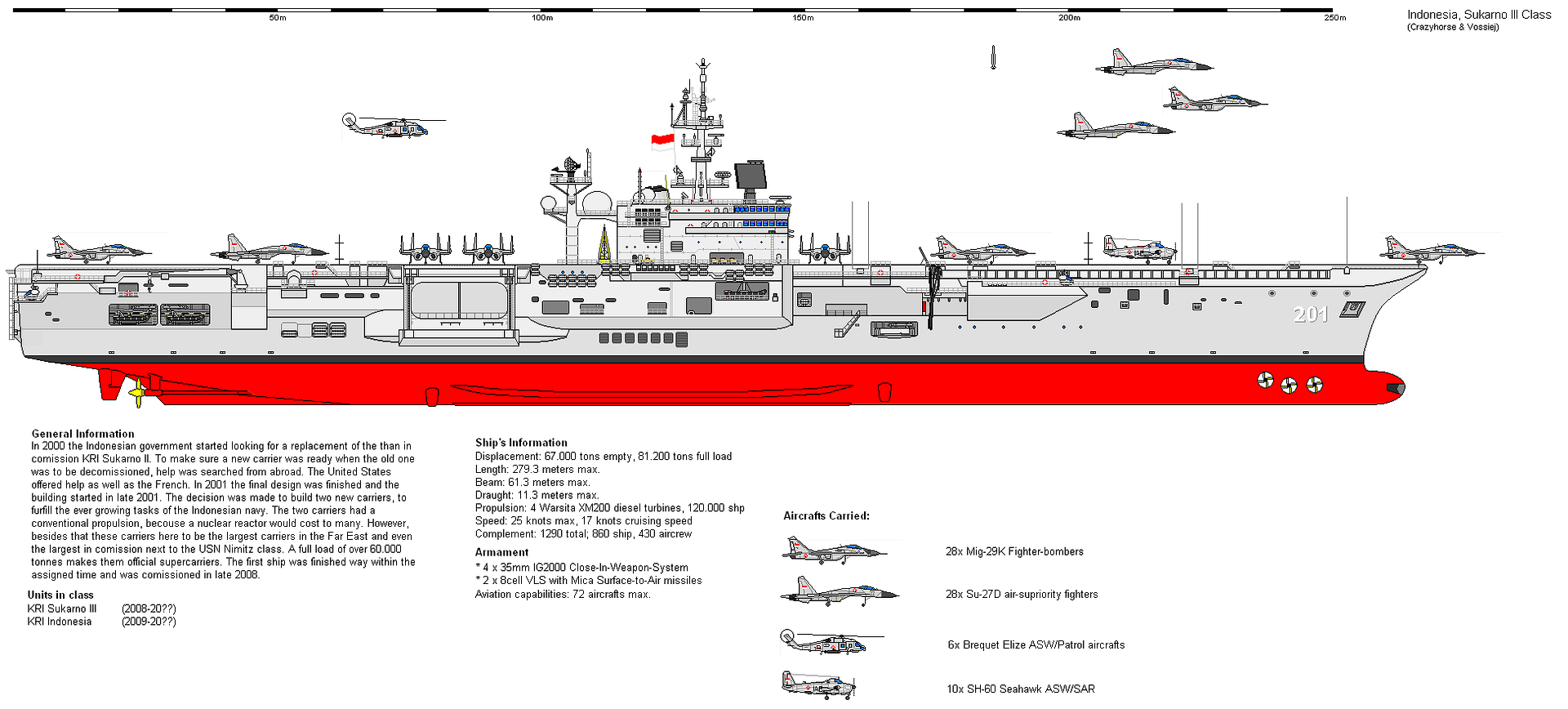 Amphibious Warfare Ships

Major Surface Combatants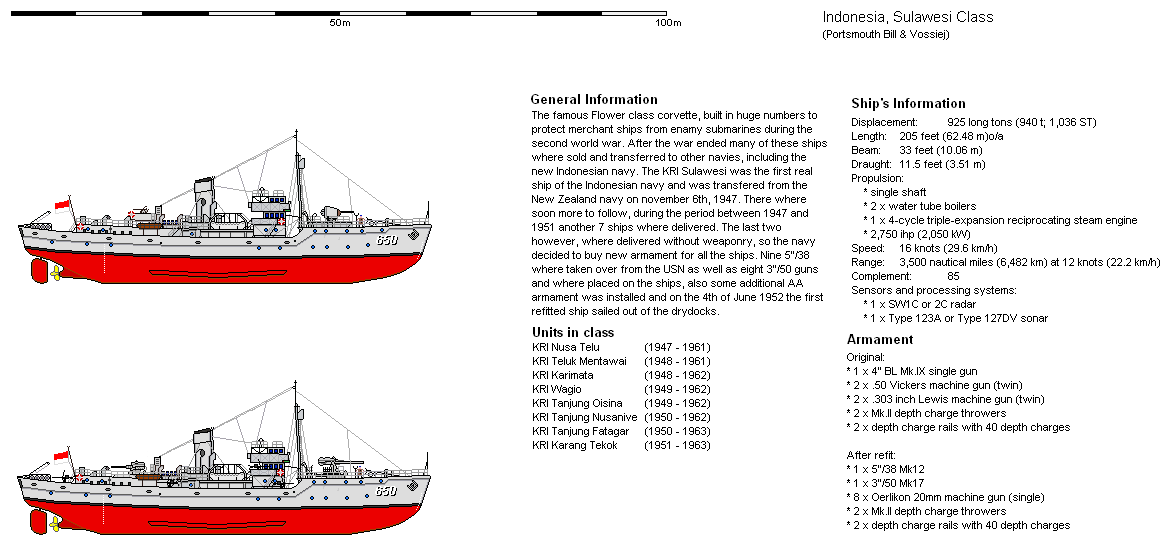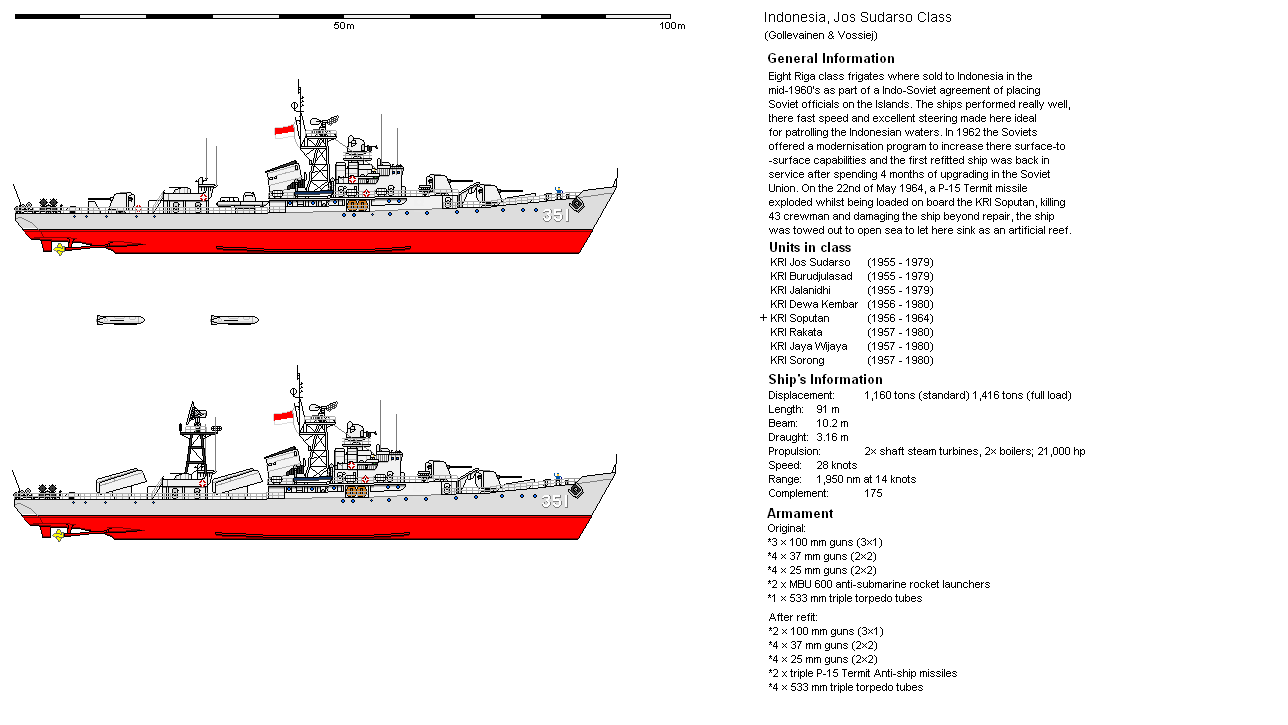 ]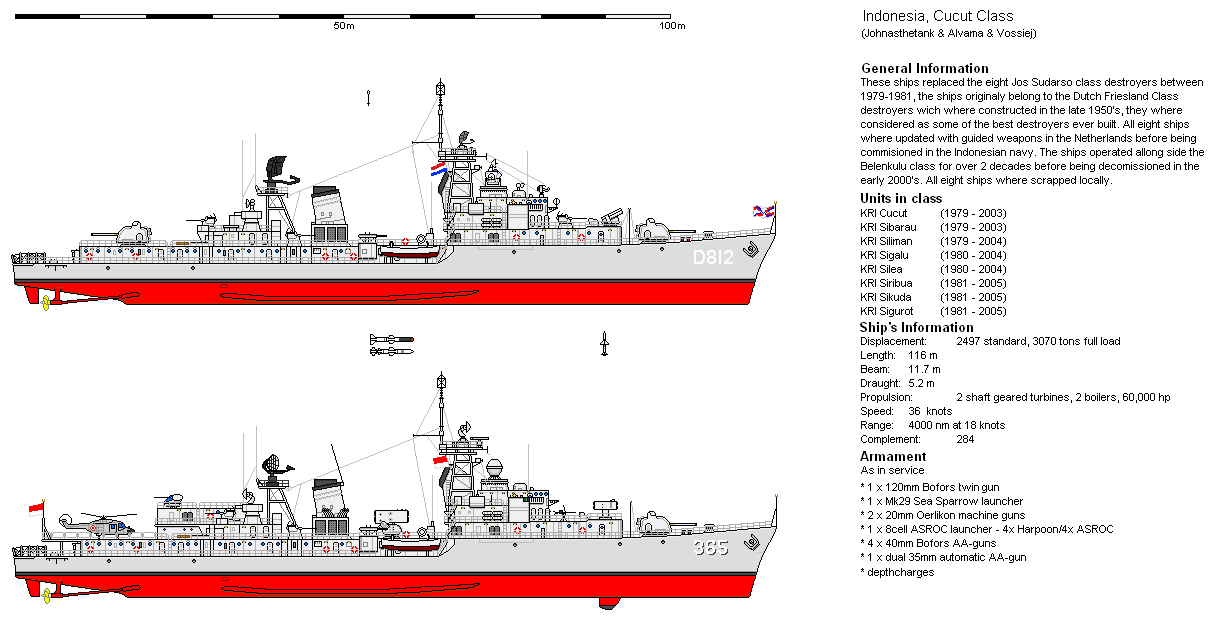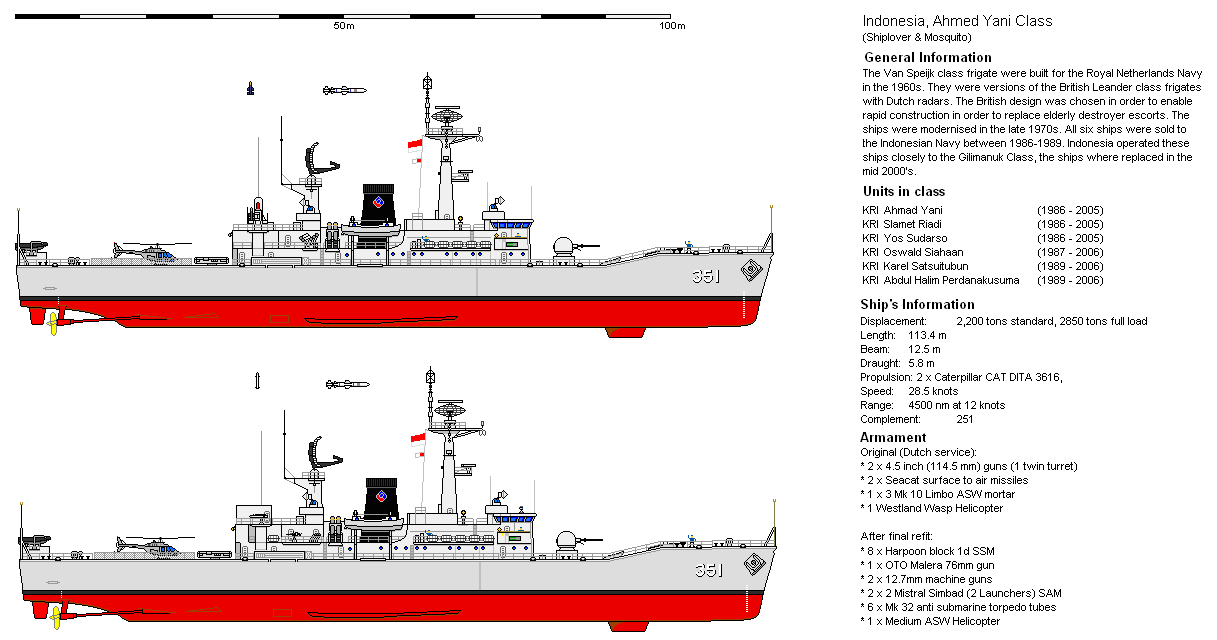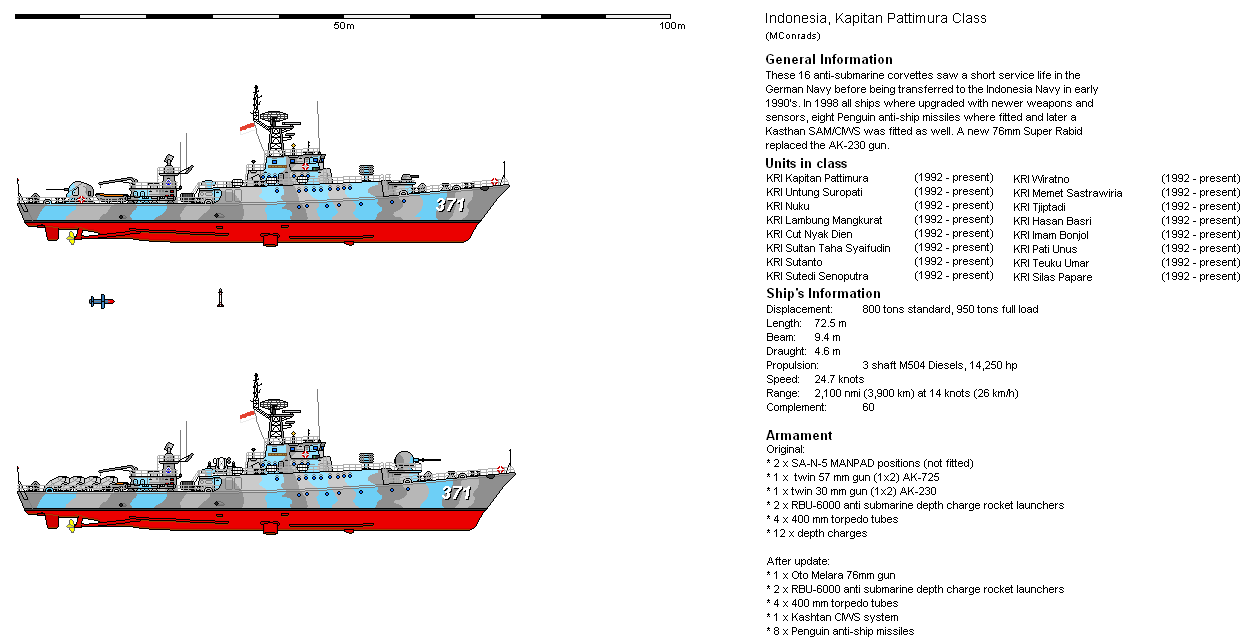 After some major cutbacks due to the ending of the Cold War, the Indonesian goverment ordered a large new-built programme to replace the outdated frigates and destroyer that where aquired in the 1970's and 1980's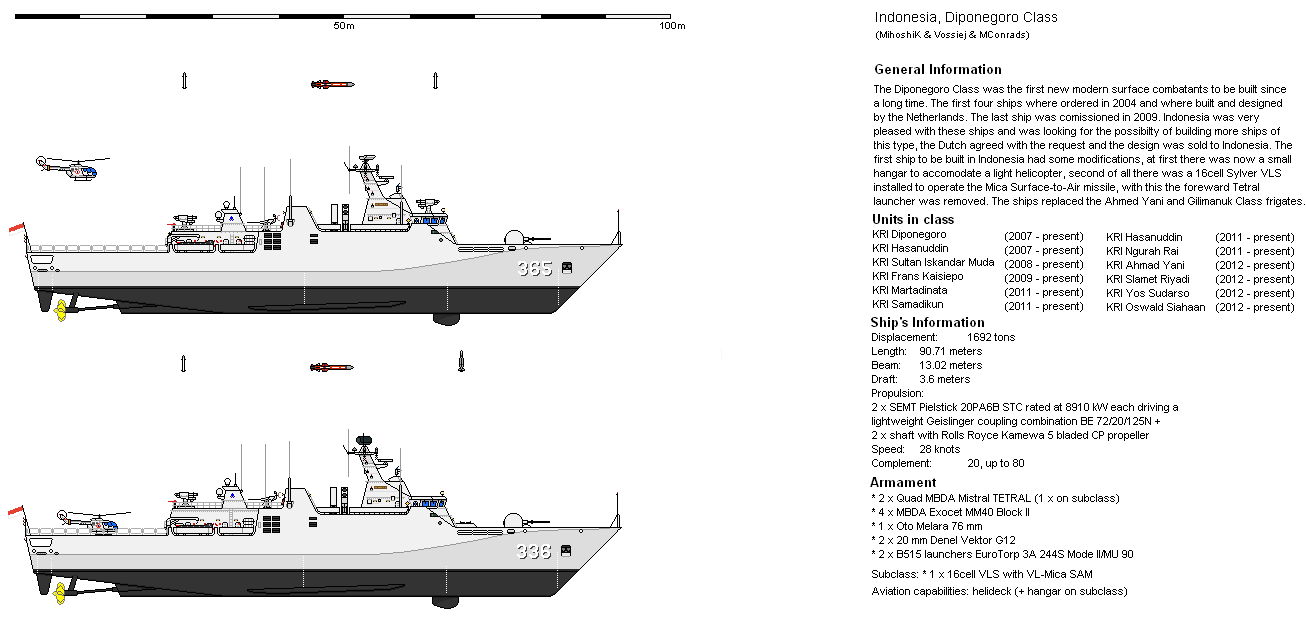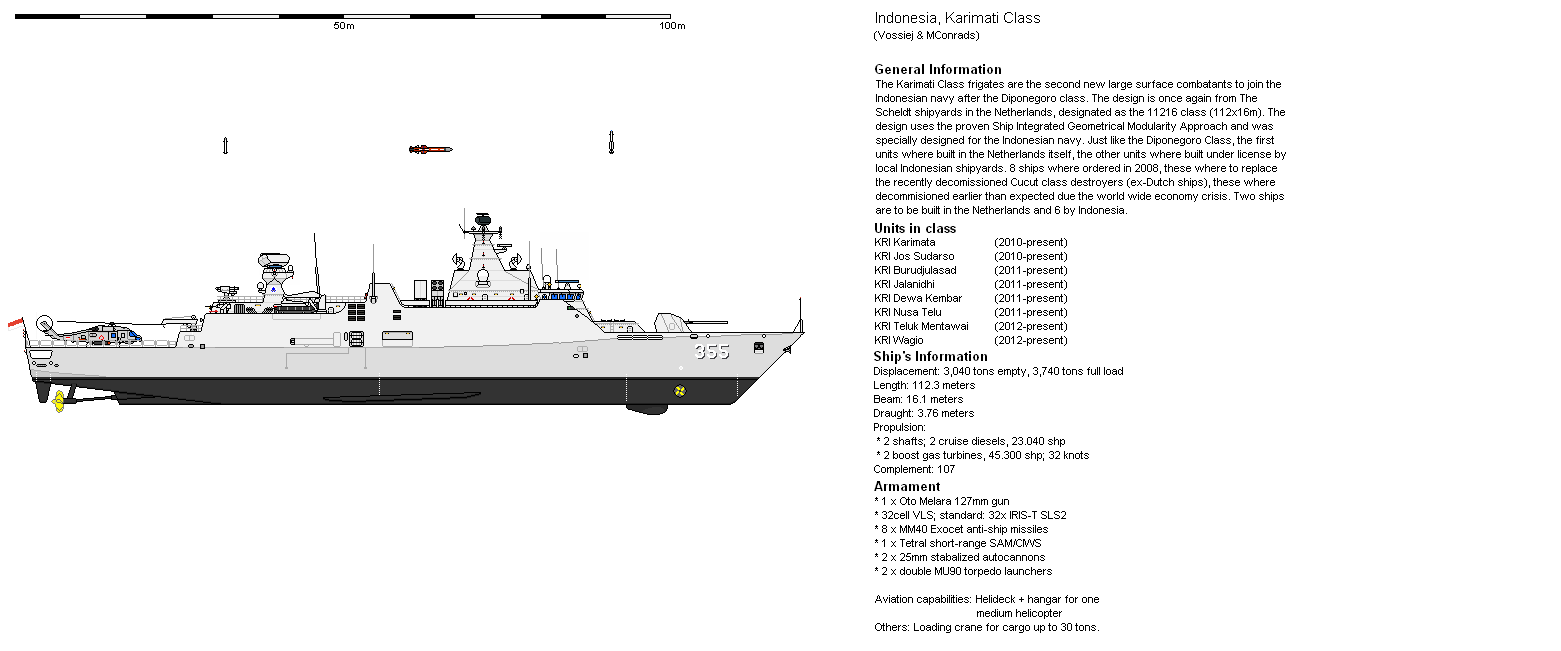 Fast Attack Crafts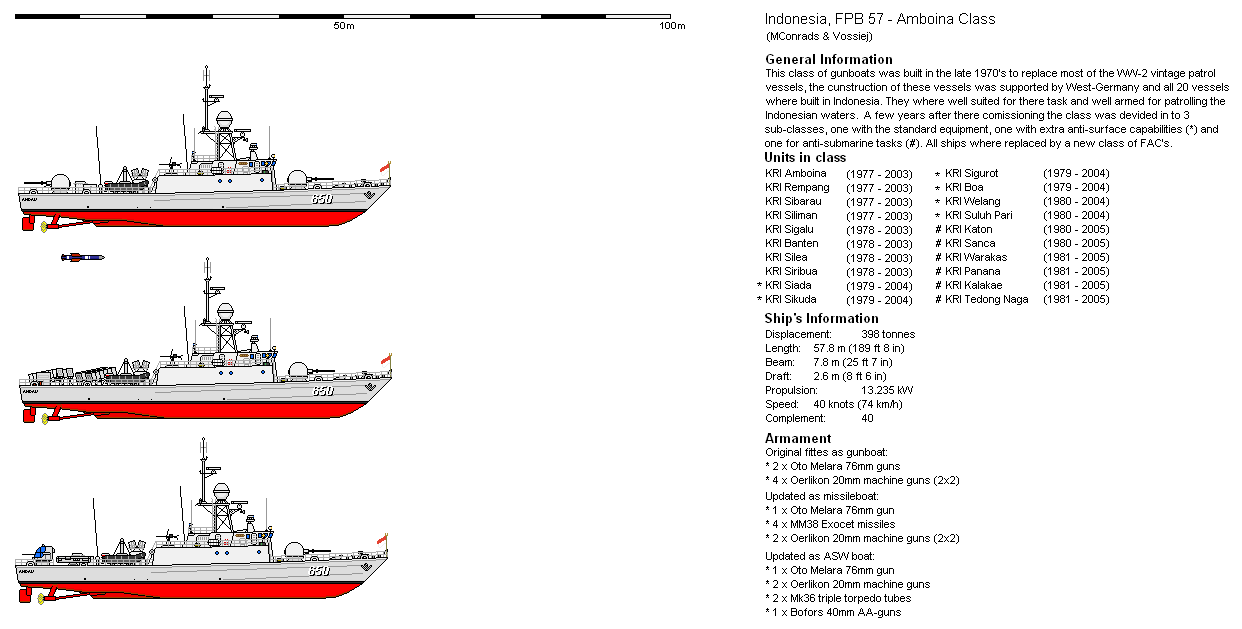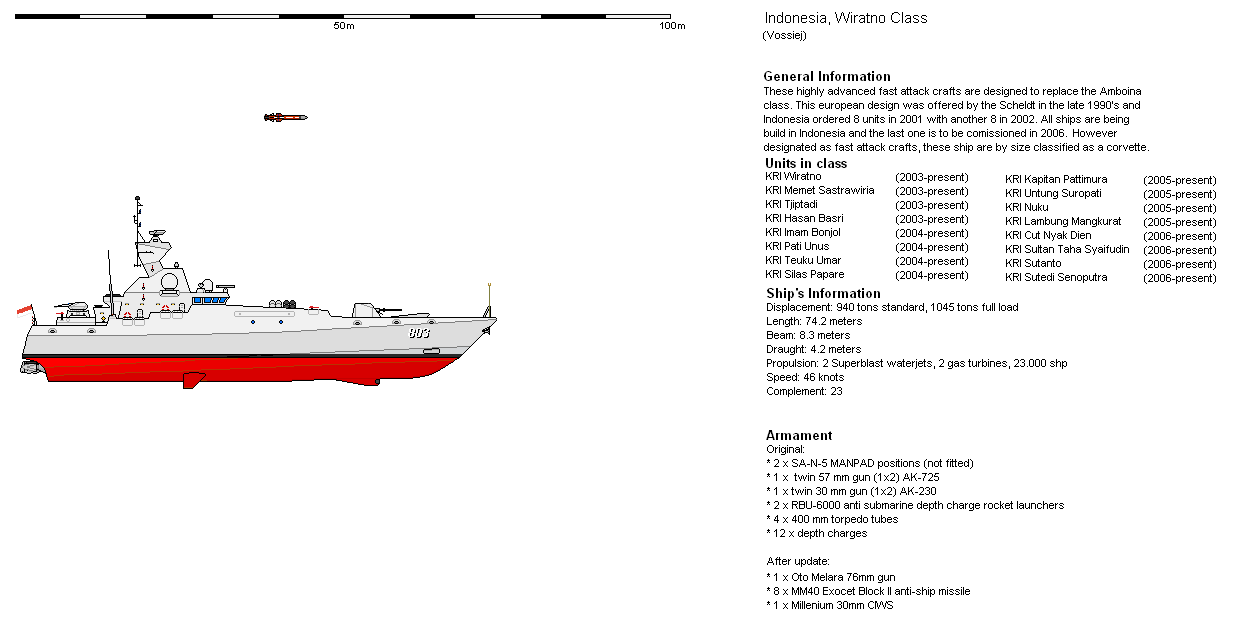 Mine Encountering Vessels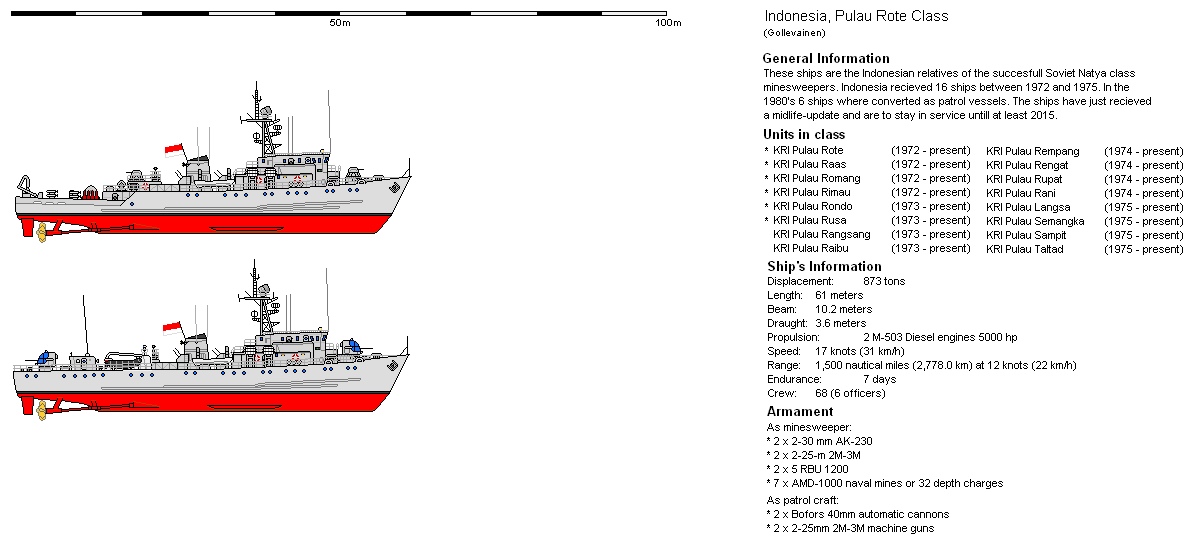 Fleet Auxillaries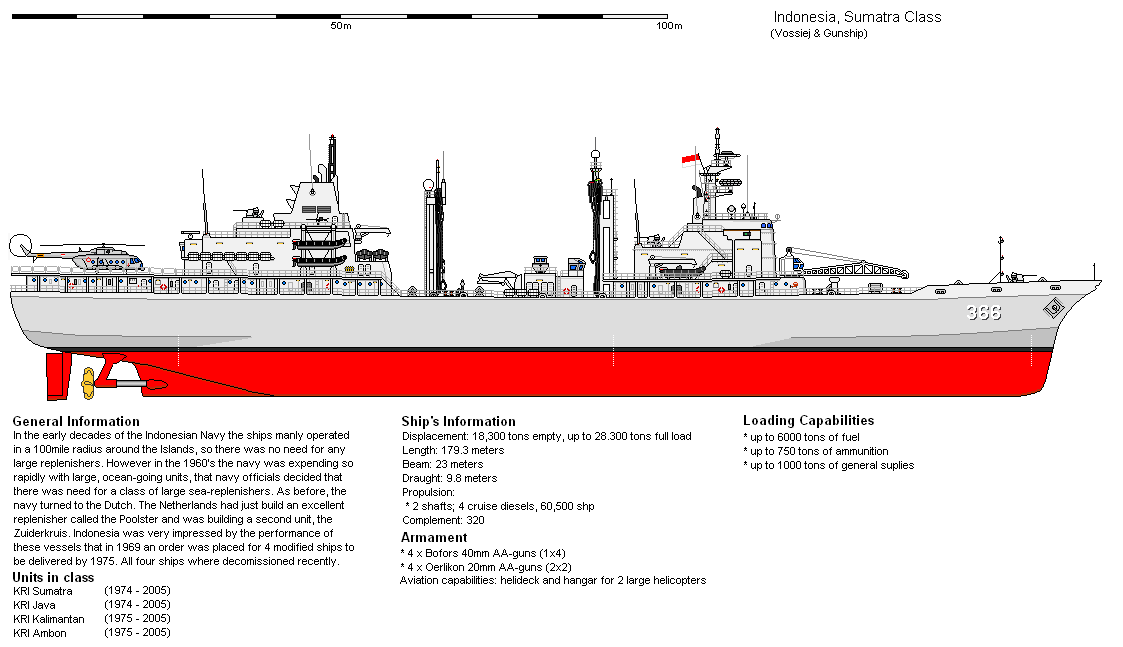 Submarines

Training Vessels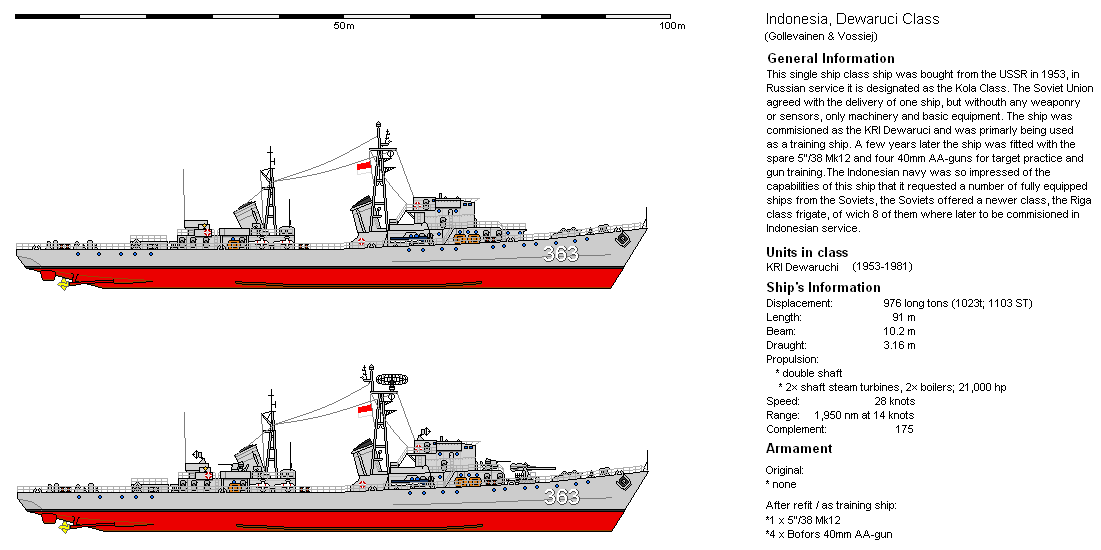 Please know that I just wanted to share this with you guys, so please don't spend time on pointing out errors, becouse I know there are a lot. But I thought it would be a waste of some nice drawings if I would not have uploaded it.