I'm back! Well, not really. All I have is a newer and updated map for Salide. Converted to Metric, terrain elevations recoloured, city names revised, and the completely new and refurbished bathymetric view. It's technically not complete yet, but it has the most important information and that is really all that is needed.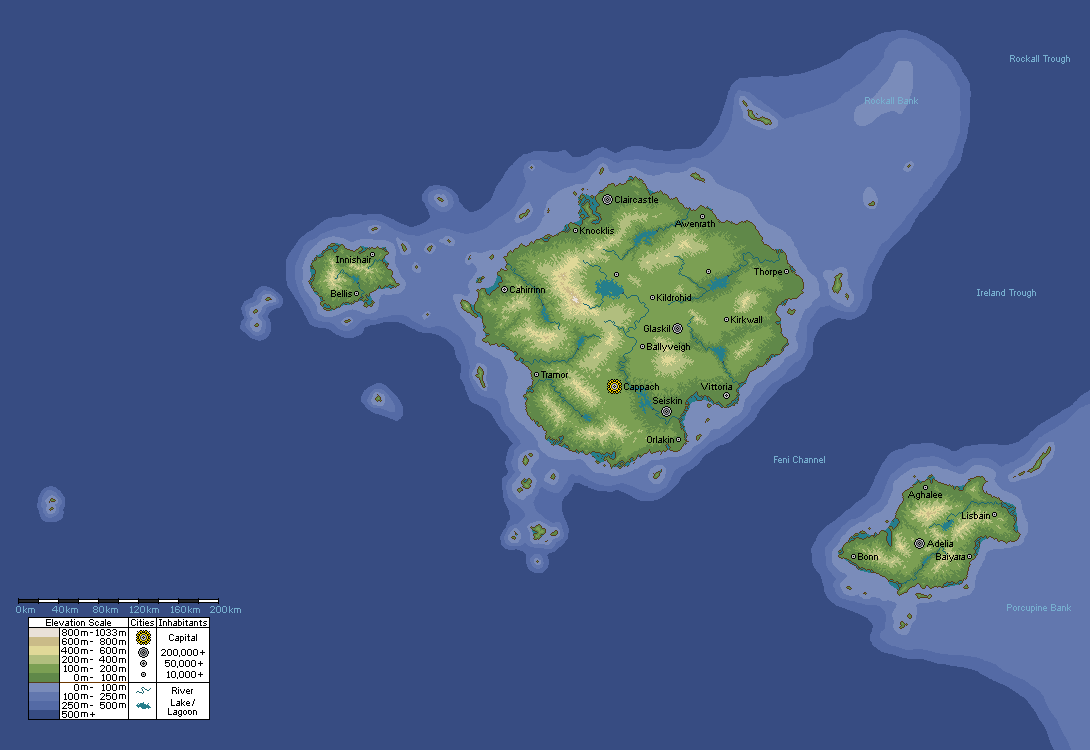 As well, for those that are curious, here is Salide is in relation to the rest of Europe (British Isles, really).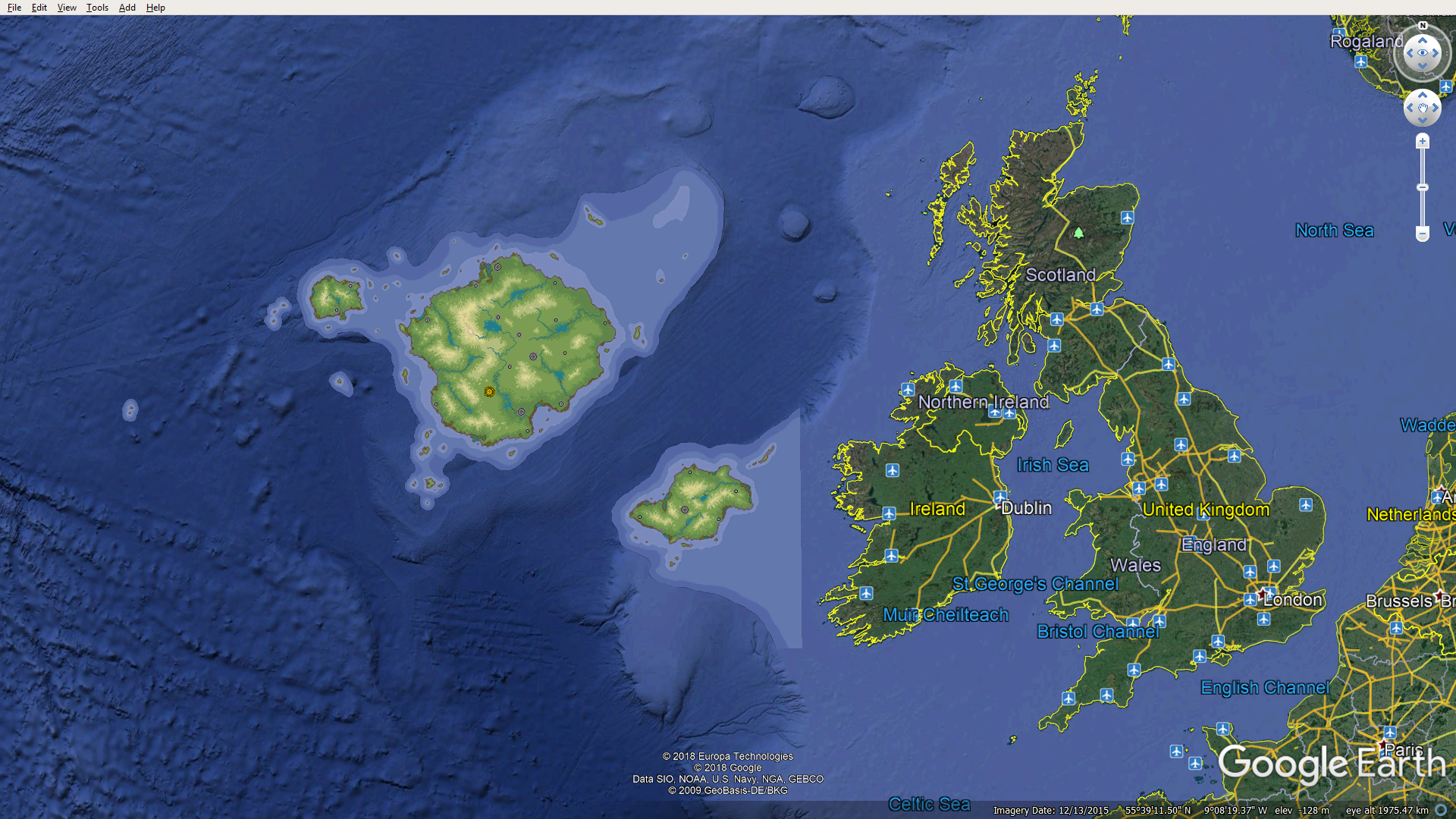 _________________
Salide
-
Denton
-
Texas
-
Rio Grande
I am not active on the forums anymore, but work is still being done on my AUs. Visit the
Salidan Altiverse Page
on the SB Wiki for more information.
If anyone wishes for their nations to interact with the countries of the Salidan Altiverse, please send me a PM, after which we can further discuss through email.