Hi Tobius!
The drawing is not so far off, although the name is wrong. There were two units in the class, SMS Kaiser and SMS Deutschland; Kaiser was later renamed Uranus and Deutschland became Jupiter to free their names for new ships. There was no unit named König in this class. The picture below represents Deutschland; Kaiser differed in Details (I'd have to dig up my old copy of Gröner to make a scan).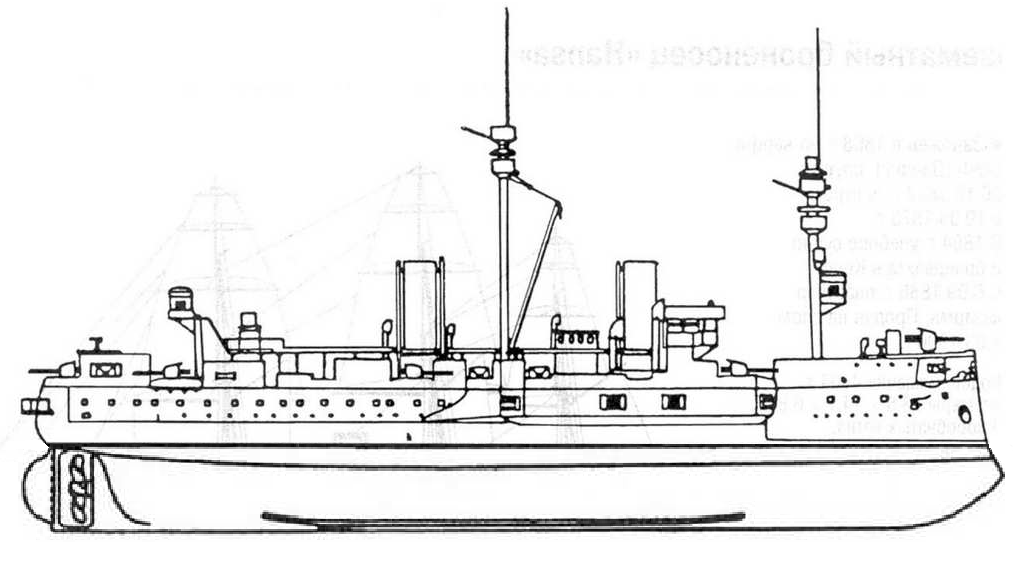 Dimensions were 89,34m LOA, 19,1m beam and 7,65m load draught (I have not checked the drawing if the length-draught ratio fits; the hull looks a tad too deep). Both were considered good seaboats with pleasant movements and excellent maneuverability by the German Navy (admittedly, German expectations in those regards were lower than those of the RN; still, there were a lot of German ships which were rated considerably worse). As the main armament was in the armoured battery, with a full waterline belt being provided as well, weights were relatively low in the ship (no heavy turrets!), so her height should not be much of a problem. If you compare her to sail Men-of-War or modern cruise ships (or other people's iron warships of the same era), she does not stand out as overly high.
PS Tobius - before you draw a ship from a photograph, try ask for sources in the sources and references thread. You'll frequently get ignored, but sometimes it works
. It's remarkable how many detailed drawings are around in the www that a google search just won't show.
Greetings
GD