Hi Krakatoa,
Looking better, I think, but I have a couple of queries:
If we're proceeding as with the displayed
Ark Royal
picture, with the stress-bearing structure inboard of the hull plates to permit the boat galleries and the like - I'm assuming here that the entire vertical height of the bridge structure is counted as superstructure, mounted on the side of the
Diego Dias
hull girder - wouldn't the elevators come in to approximately the light yellow tramlines to ensure that they'd mount directly onto the hull girder too?
Also, will we see a later refit with later hull reinforcement as the Type 21 frigates required?
Getting quite interested to see how this turns out!
Regards,
Adam
EDIT:
a definite post-war introduction
I think that the introduction is purely a function of size rather than date - note, for instance, the armoured doors on
Iowa
class ships: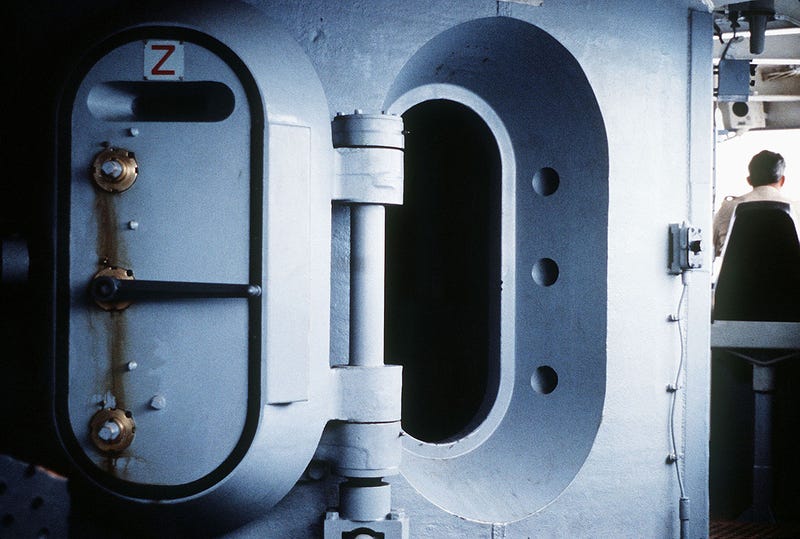 The USN knew how to build structures that would have to take enormous amounts of stress even then.
_________________
Public Service Announcement: This is the preferred SB / FD font.

NSWE:
viewtopic.php?f=14&t=5695