The following submission is a complete redraw of the Martin P5M Marlin Flying Boat that i've done for my Falkland Islands AU. I did this because the original Iteration of this aircraft floating around on Shipbucket is full of pixel errors and slightly out of scale. As i was motivated by my AU the aircraft is represented as such, & i have included USCG and Peacetime USN versions as well.
Original effort (NOW SUPERSEDED)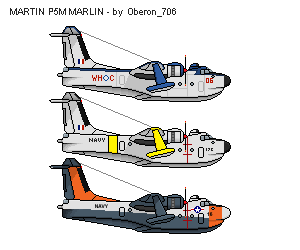 Redraw from more accurate source image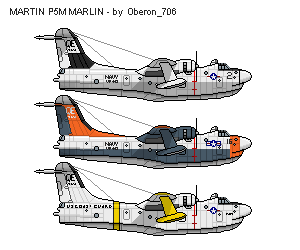 EDIT: Superseded by Complete redraw of my original submission as a found a better source image to work from which produced a more accurate end result.
Cheers
_________________
"Come to the Dark Side... We have Cookies!"
____________________________________________
____________________________________________
Current Worklist;

DCFI (Falkland Islands) AU Nation