As promised, here are the weapon parts I made for the Pr.1124/1125 gunboats.
Feel free to integrate them in your parts sheet if they are relevant.
Two caveats though: 1)some of these have official or other pre-existing versions, and 2)I can't guarantee the designations of everything.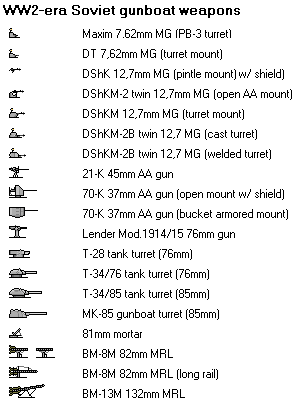 _________________
Soviet Century/Cold War 2020 Alternate Universe
: Soviet and other Cold War designs 1990-2020.
My Worklist