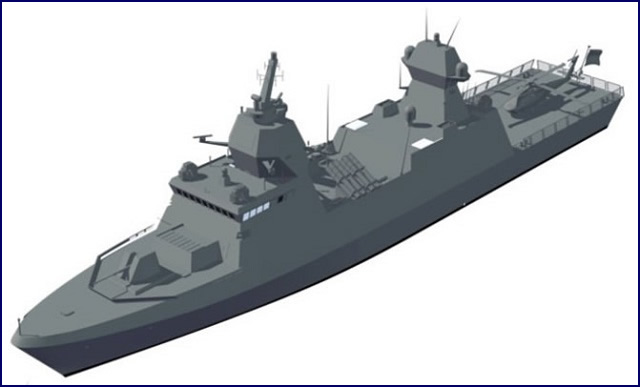 The Israeli Sa'ar 6 corvette, to be built by ThyssenKrupp in Germany.
It appears clear now from the images that Saar 6 vessels will not just be "Patrol Vessels" as initially reported but rather powerful Corvettes with a displacement of about 2,000 tons and a length of about 90 meters.

Saar 6 class corvettes will be heavily armed: They are set to be fitted with up to 40x (most likely 32x) VLS cells for surface to air missile system Barak 8 by Israel Aerospace Industries (IAI) and C-DOME naval point defense system by Rafael, 16x anti-ship missiles and the MF-STAR multifunction AESA radar by IAI.

The main gun is set to be a 76mm Oto Melara Super Rapid (possibly with Strales guided rounds). In addition, Saar 6 will be fitted with 2x Rafael's Typhoon remote weapon stations and two 324mm torpedo launchers.

Saar 6 corvettes will have hangar space and platform able to accommodate a medium class (SH-60 type) helicopter.
http://www.navyrecognition.com/index.ph ... eiled.html