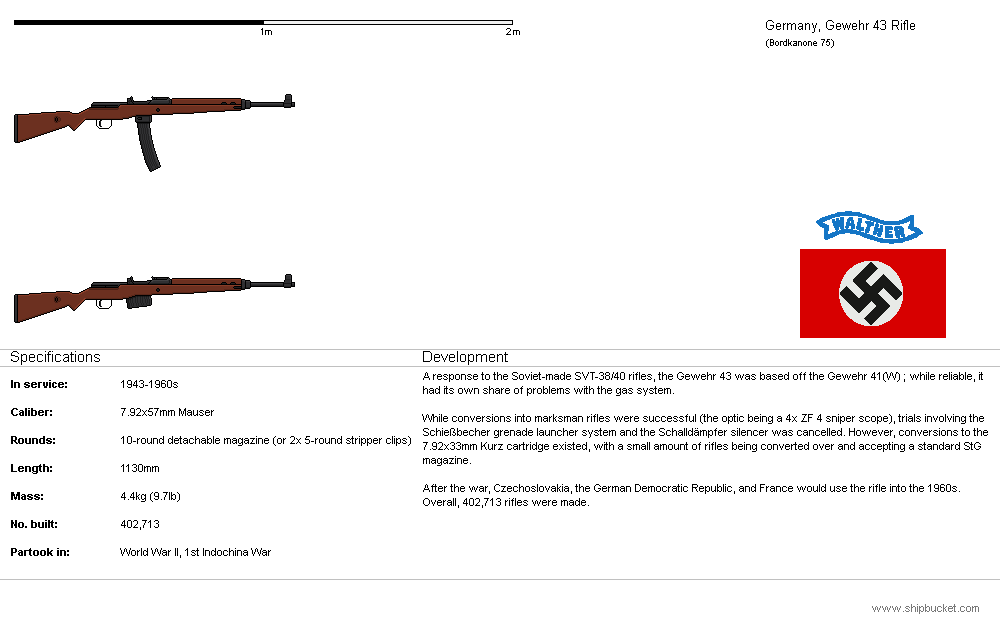 Germany, Gewehr 43 Rifle
A sturdy, ideal rifle if they had enough for the Wehrmacht.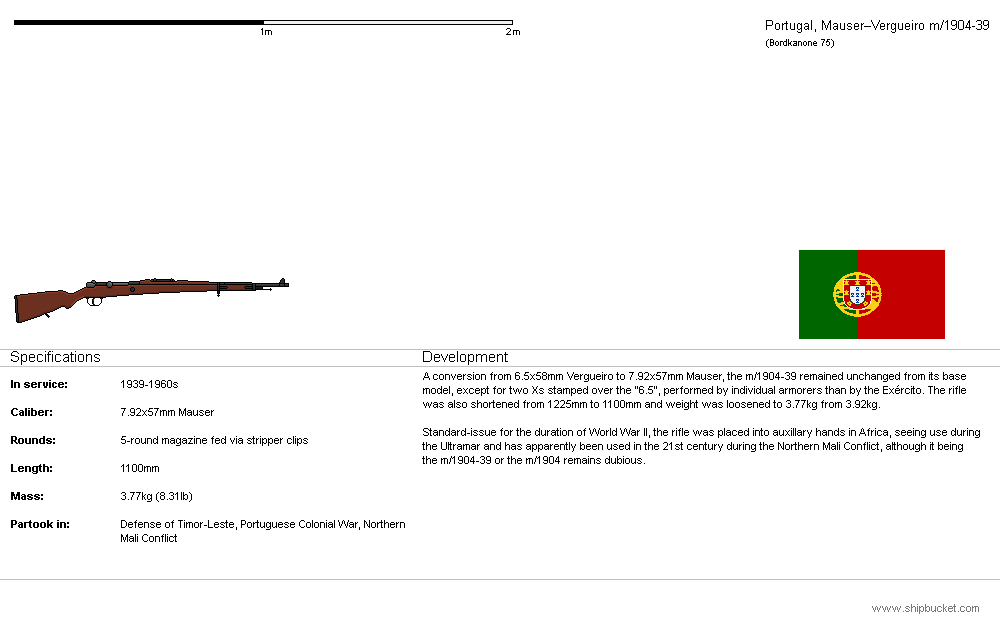 Portugal, Mauser-Vergueiro m/1904-39 Rifle
Colonial War vibes..
_________________
Completed works of mine here!
Americans are big boys. You can talk them into almost anything. Just sit with them for half an hour over a bottle of whiskey and be a nice guy.
Nguyễn Cao Kỳ