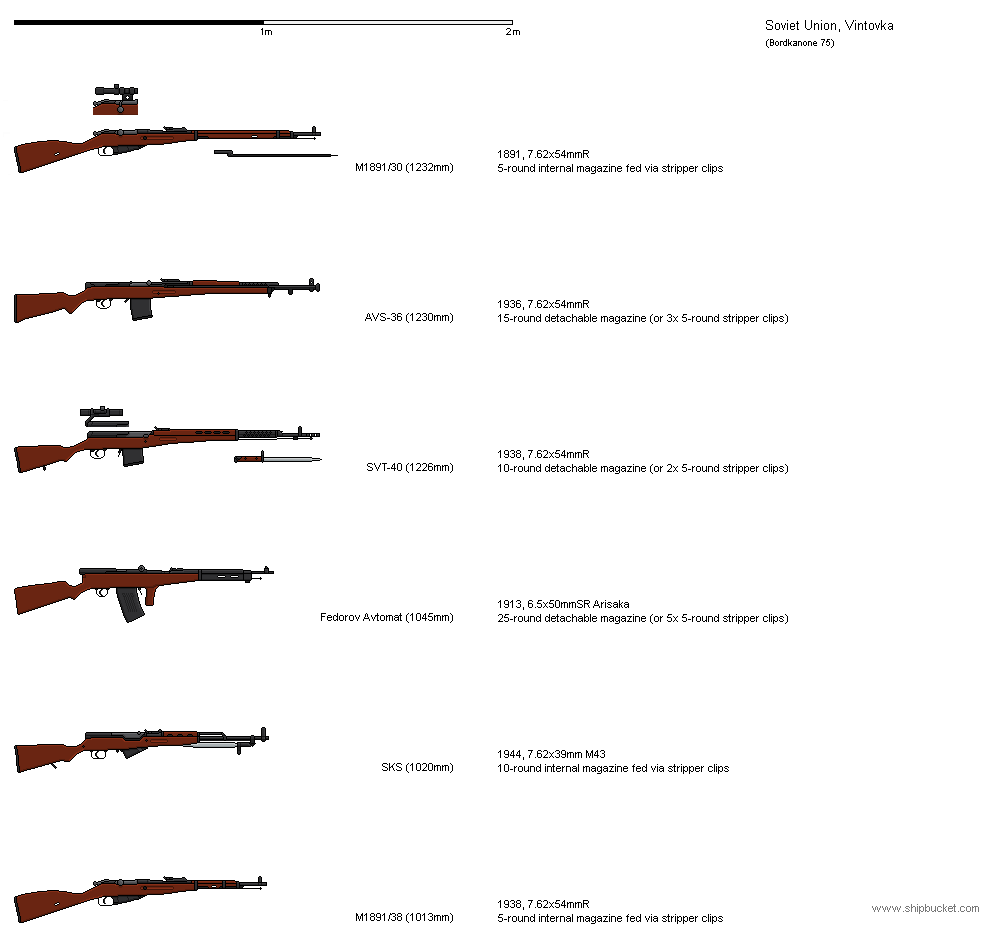 Soviet Union, Vintovka
Service rifles fielded by the Soviet Union during World War II.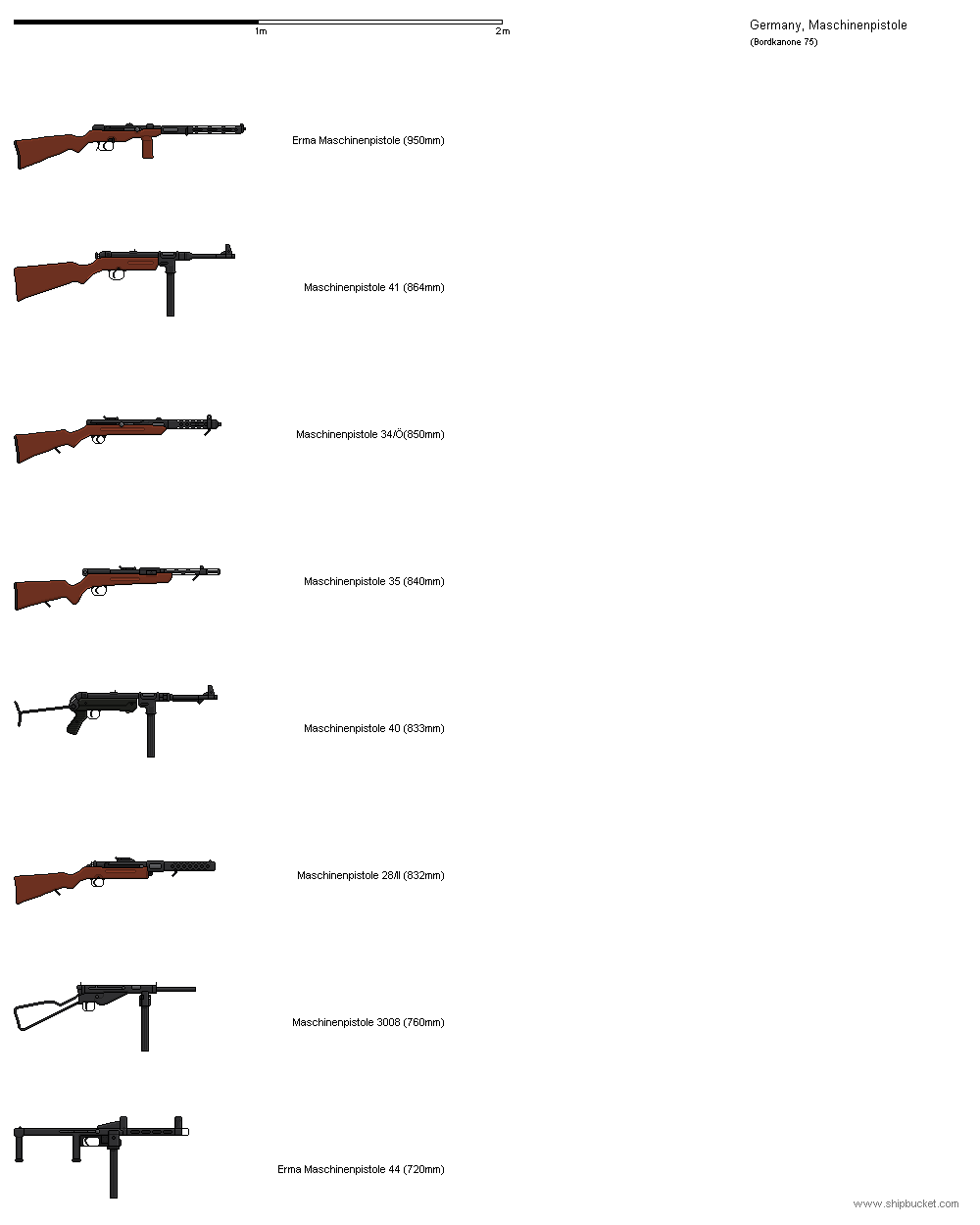 Germany, Maschinenpistolen der Wehrmacht und Waffen SS
And the SMGs fielded by the Wehrmacht, Kreigsmarine, and the Waffen SS.
Merry Christmas!
_________________
Completed works of mine here!
Americans are big boys. You can talk them into almost anything. Just sit with them for half an hour over a bottle of whiskey and be a nice guy.
Nguyễn Cao Kỳ