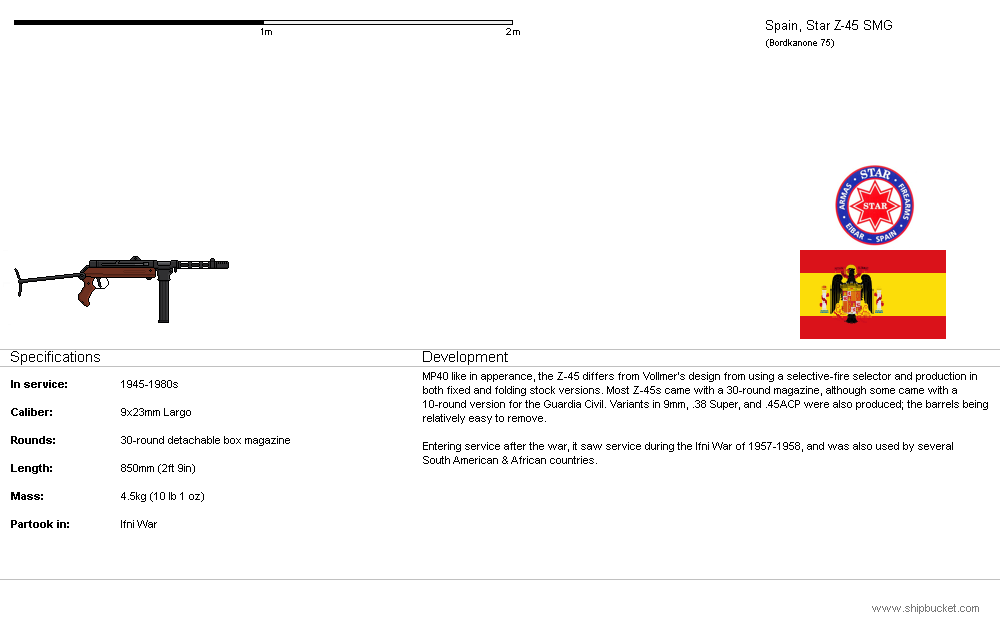 Spain, Star Z-45 SMG
The MP40 wannabe.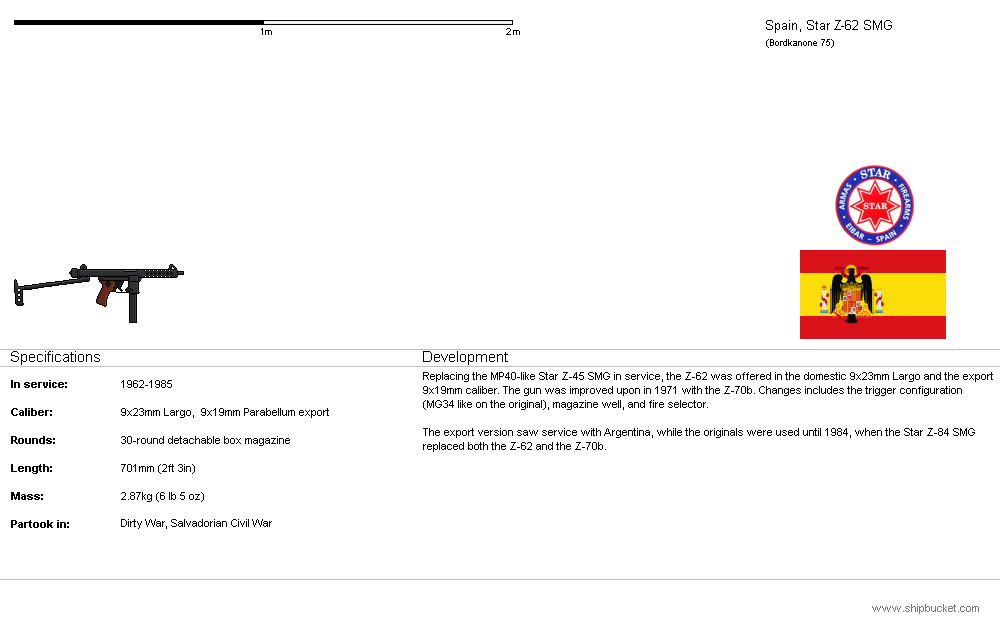 Spain, Star Z-62 SMG
Is it safe to say that I used a wooden grip?
_________________
Completed works of mine here!
Americans are big boys. You can talk them into almost anything. Just sit with them for half an hour over a bottle of whiskey and be a nice guy.
Nguyễn Cao Kỳ