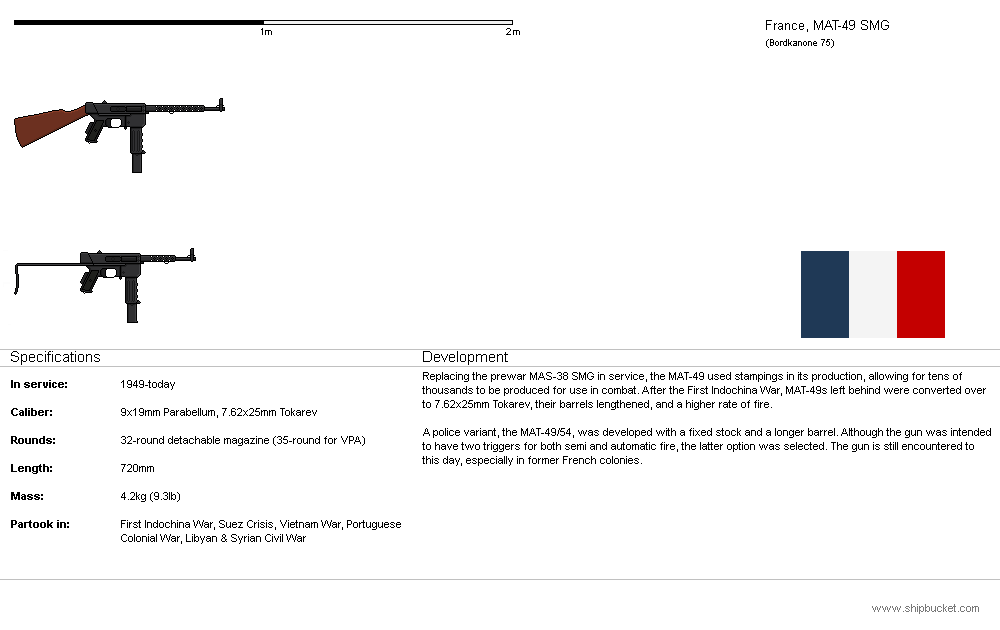 France, MAT-49 SMG
From the jungle to the sand.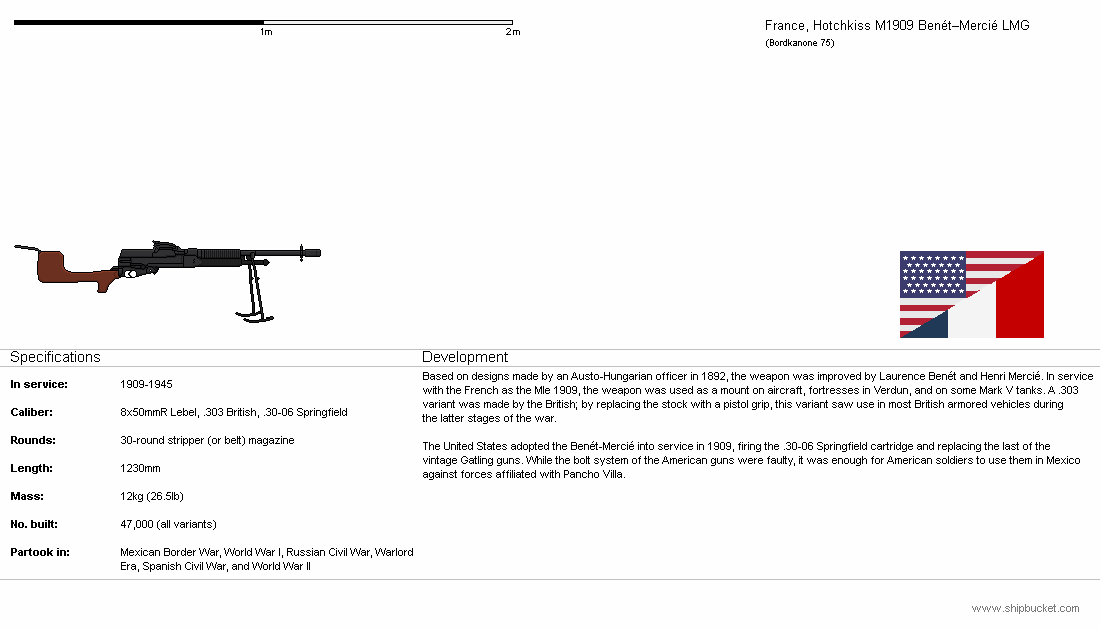 France, M1909 Benét–Mercié LMG
The stock is a lot like the Type 11 LMG of interwar Japan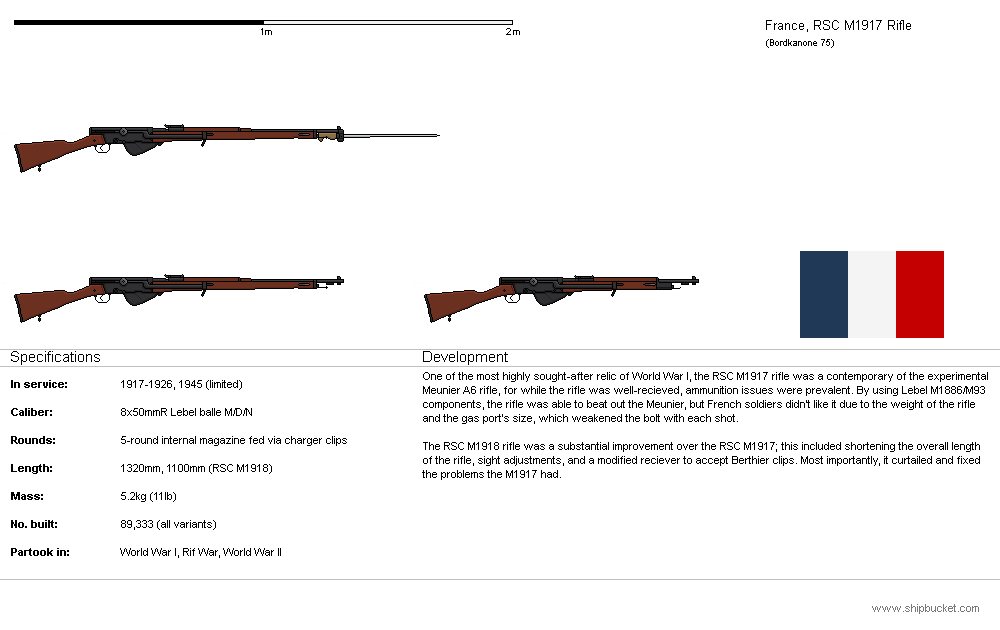 France, RSC M1917 Rifle
The Mondragón's French cousin that may (or may not) be liked.
_________________
Completed works of mine here!
Americans are big boys. You can talk them into almost anything. Just sit with them for half an hour over a bottle of whiskey and be a nice guy.
Nguyễn Cao Kỳ