I feel like I'm clobbering up the general weaponbucket post (with the wide assortments) with my general weaponry.
So I've decided to create a new post that predominately feature works by me, and to make whoever is on that post's life easier when they're searching for Darth Panda's AK series or such, but it's all clobbered up by me.
Continuing on..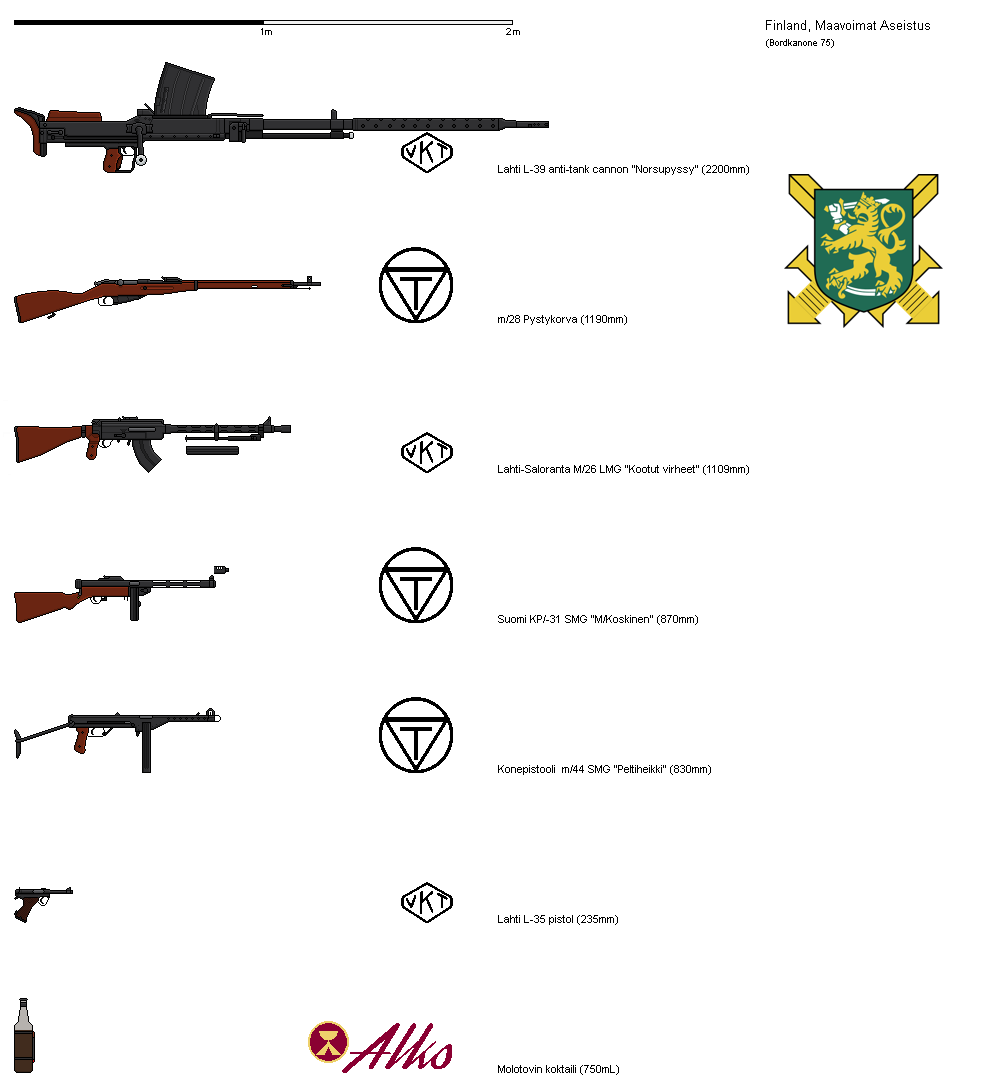 Eighty years has passed since the end of the Winter War. To honor the Finnish fighters in their fight against the Soviet Union, I have decided to compile some of the weapons used against the aggressors.
There is familiar faces, yeah. But there are those that stand out particularly.
The individual sheets will be posted separately.
_________________
Completed works of mine here!
Americans are big boys. You can talk them into almost anything. Just sit with them for half an hour over a bottle of whiskey and be a nice guy.
Nguyễn Cao Kỳ