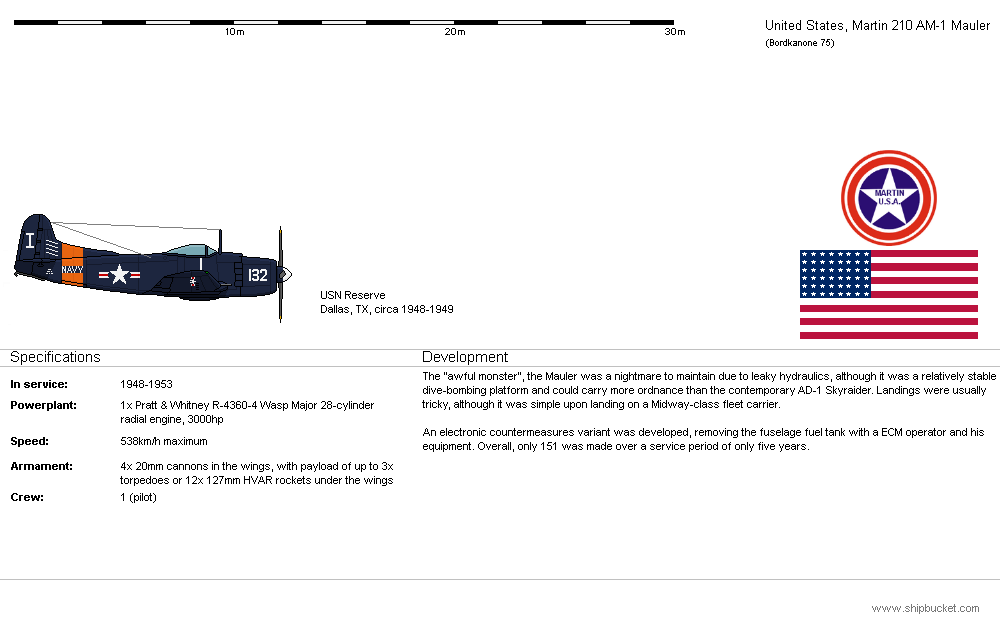 United States, Martin 210 AM-1 Mauler
Heavy loads at a price of leaky hydraulics and a temperamental engines.
_________________
Completed works of mine here!
Americans are big boys. You can talk them into almost anything. Just sit with them for half an hour over a bottle of whiskey and be a nice guy.
Nguyễn Cao Kỳ