Thanks to Darthpanda's excellent idea for a single thread for never-were British aircraft I have now formed this thread.
The only aircraft to go here are British aircraft that either never flew or were cancelled. This isn't an attempt to make a coherent AU but rather to illustrate what might have been, what could have been and what should have been!
I open the proceedings with my own efforts so far;
BAC TSR.2

The first prototype TSR.2
Early 1964 BAC camo scheme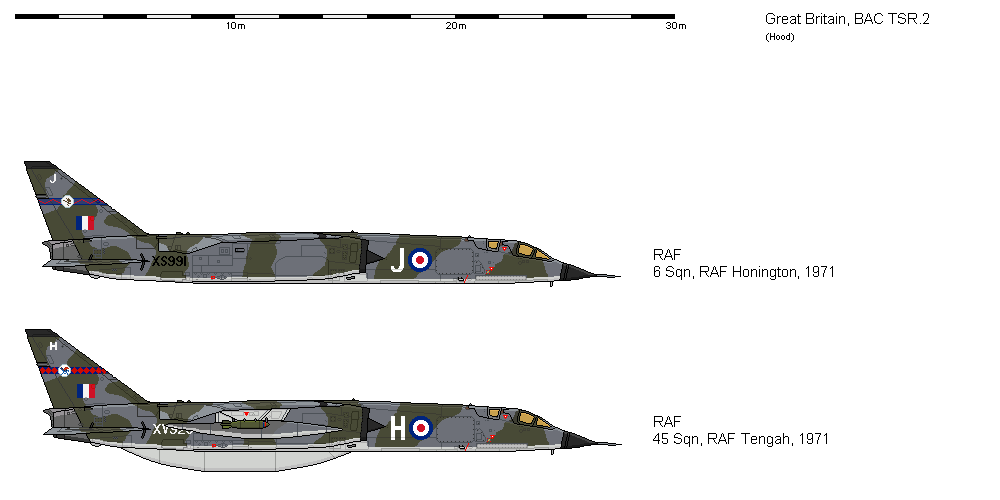 Tactical RAF Camofluage
Later mid 70s RAF tactical scheme and Martel

The never-built TSR.2 conversion-trainer proposal
The TSR.2 as fitted with the ventral recon pod with SLAR, Linescan and cameras
Hawker Siddeley P.1154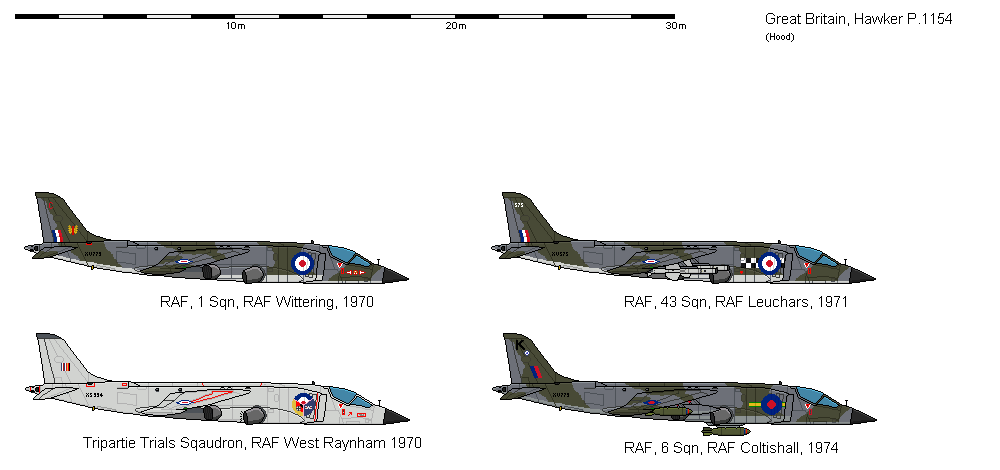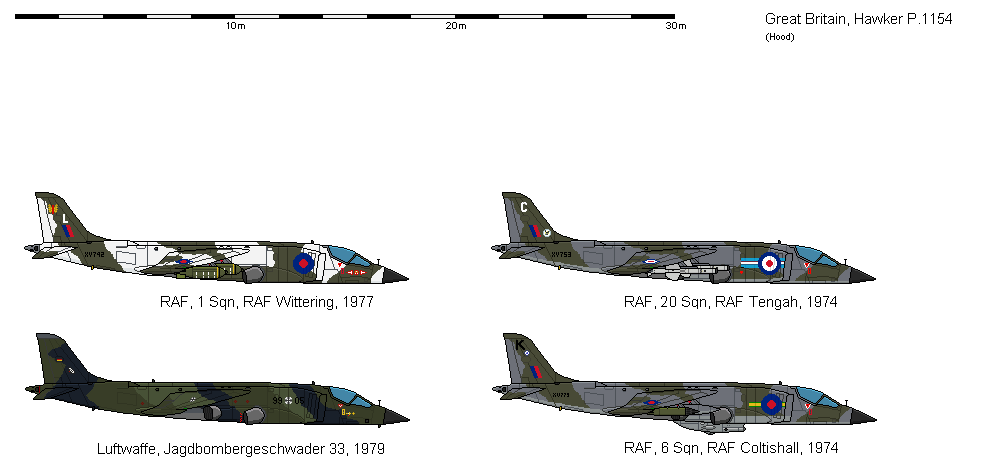 The supersonic P.1154 Harrier V/STOL fighter in a variety of what-if tactical RAF schemes and a possible German export
Fairey/ Westland Rotodyne

In British European Airways colours

RAF standard tactical transport scheme
A what-if in British Air Ferries colours

Kaman was likely to take-out a production licence, here is a what-if in the markings of New York Airways which wanted to order between 5 and 25 Rotodynes
A what-if US military series of developments, including the fictional "Super Green Giant", the Rotodyne may have been more famous in US service with the Vietnam War, it may have been as invaluable as the 'Huey' and Chinook and been just as famous.
Edit:
Avro 701 Athena T.Mk.1
Blackburn B-54
Fairey Delta III
Blackburn B-54 (export)
Hawker P.1121
Saro SR.177
Avro Vulcan B.3
Hawker P.1121
Avro P.187
Hawker P.1030
Supermarine 327
Blackburn B.44
Blackburn B.20
Westland Westminster (1)
Short Sturgeon S.B.3
Westland Westminster (2)
Hawker Siddeley HS 1205-11
Boulton Paul P100
Airspeed AS.9
Hawker P.1154RN (1)
Hawker P.1216 (1)
Hawker P.1216 (2)
Avro 730 (1)
Avro 730 (2)
Hawker P.1154RN (2)
Avro 722 Atlantic
Avro 774
Avro 776
Hawker P.1154RN (3)
Short PD.13 (1)
Short PD.13 (2)
Hawker Siddeley HS.800
Hawker Siddeley HS.1101 (1)
Hawker Siddeley HS.1101 (2)
Bristol Type 159
Handley Page H.P.113
Hawker P.1093
Handley Page H.P.111C
Bristol F.11-37
Handley Page H.P.100
Hawker Siddeley HS.124 AEW
Hawker Siddeley HS.136
BAC P.145
Hawker P.1104
Vickers 1954 Bomber
Supermarine 305
Hawker P.1108
Hawker P.1134
Hawker Siddeley 1202.9
Hawker Siddeley P.139
BAe P.96F
Hawker Siddeley HS.681
Vickers VC.1000 & VC.7
Westland Wyvern
Blackburn B.48 Firecrest
BAC 1-11 AEW
BAC 1-11 MPA
Fairey Gannet AEW
Westland OR.358
Westland Supersonic Rotor Helicopter 1973
Westland WG.21
Westland WG.22
Gloster and Bristol F.18/37 Designs
Miles M.26 'X' Wing
Vickers VC.10 Projects (1)
Vickers VC.10 Projects (2)
Vickers VC.10 Projects (3)
Air-Launched Ballistic/ Cruise Missiles
Percival P.48 Gazelle
de Havilland DH.102 Super Mosquito
de Havilland DH.116 Super Venom
Handley Page H.P.124 Military Herald
BAC 3-11
AEW Projects
Airbus A.300 Tanker
BAe 146 Barracuda
BAe 146M
Supermarine 316 to 318
Hawker P.1062 and Hawker Siddeley HS.802