Today i bring the first (and probably, most forgotten) American giant.
With Eswube's help i could draw this airplane which is rather... scarce in sources.
The Witteman-Lewis XNBL-1 'Barling Bomber' was an experimental long-ranged heavy bomber intended to be built for the USAAS in the 20s. Despite being a failure, it was the first attempt at creating a true strategic bomber.
The USAAS general William Mitchell, asked the designer of this airplane, Walter Barling, to design an airplane capable of carrying enough bombload to sink a battleship. To fully understand the magnitude of this statement, think that through modern history the usage of only two kind of weapons have been regulated using international treaties, the atomic weapons and the battleships.
USA, Witteman-Lewis XNBL-1 Barling Bomber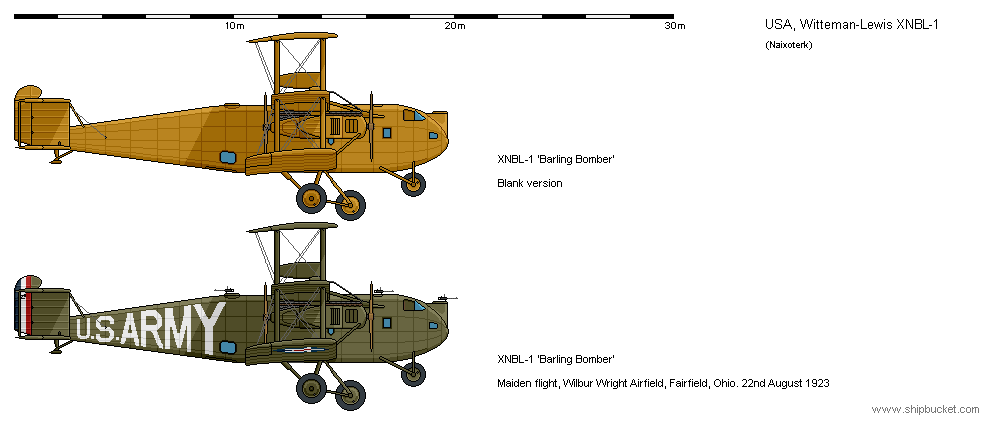 PS: This airplane was that tall, that i have to made a custom template just for it!