Duchy of Cornwall
Duketh Kernow
Location: Southwest corner of the British Isles, sharing an eastern land border with England, primarily following the River Tamar. Mainland Cornwall has two distinctive coastlines, with the south coast on the English Channel and the north coast on the Celtic Sea/Atlantic Ocean. The Isles of Scilly are found west of the Lizard Peninsular.
Government: The Duchy of Cornwall is a Constitutional Monarchy with the Duke of Cornwall as Head of State. Formerly a county of the United Kingdom, Cornwall obtained independence by referendum together with Wales, following pressure after Scottish independence from the UK.
Population: Approx 550,000
Area: Approx 3,500 km2
Languages: Both English and Cornish (Kernewek) are official languages.
Capital: City of Truro
Duchy of Cornwall State & Civil Flag:

Naval Jack:
Banner of the Duke of Cornwall, personal flag of the Duke:
Cornwall Defence Force Ensign, flown aboard defence force (including coastguard) vessels:
Cornwall Defence Force Flag, flown at defence force bases and buildings: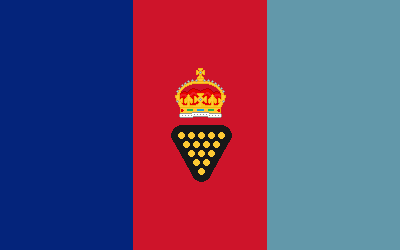 Cornwall Defence Force aircraft roundel: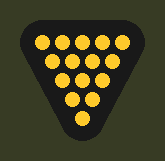 Duchy of Cornwall Constabulary Ensign, flown aboard civil maritime law enforcement vessels:
Duchy of Cornwall Constabulary Flag, flown at police stations: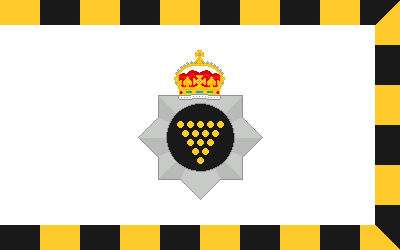 Flag of the Prime Minister of the Government of the Duchy of Cornwall: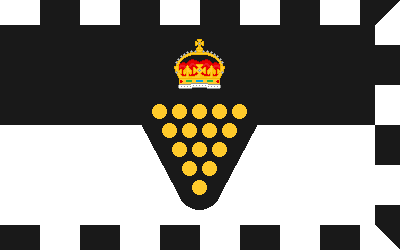 Flag of the Isles of Scilly: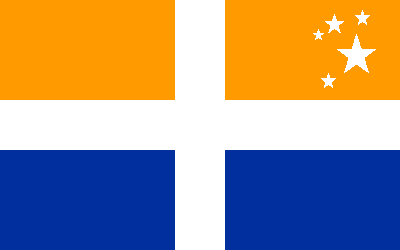 Cornish Defence Force
Saint Class Cutters based at Falmouth:


Based on the Dempster Class of the Recherche AU have a primary role of maritime law enforcement and fisheries protection. DCC St Piran and DCC St Petroc may also be utilised to fulfil the search and rescue requirement for the newly estabilished Cornish SAR area of responsibility extending west into the Atlantic Ocean.
Defence Force Aircraft based at St Mawgan and Culdrose:
The Cornish Defence Force operates 2x Airbus Military CN-235M multirole aircraft. Primarily a maritime asset, the aircraft are used mainly for search and rescue operations as well as maritime patrol and fisheries protection in the Celtic Sea, English Channel and long distance Atlantic sorties. The aircraft can also be operated in a transport-utility role, but one aircraft is always available at 1 hour readiness for SAR missions.
The CDF maintains a fleet of 6x AgustaWestland AW189 helicopters, of which 4 are fully equipped for search and rescue and medical evacuation operations. The SAR aircraft are easily recognisable by their high visibility orange markings. The remaining 2 helicopters are primarily used in a transport-utility role, with 1 commonly operated as the air support unit for the Duchy of Cornwall Constabulary.
For VIP transport, 1x Piaggio P.180 is operated. At short notice, the aircraft may also be converted for medical evacuation or support other defence force operations.
Duchy owned civil aircraft: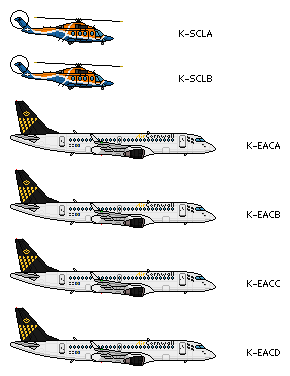 ScillyLink provides integrated year-round public transport links between mainland Cornwall and the Isles of Scilly by sea and air. The rotary wing division operated 2x AgustaWestland AW189 helicopters between Land's End/Penzance and St Mary's.
Air Cornwall, the national airline of Cornwall and wholly owned by the Duchy, operates 4x Embraer E-190 aircraft from Newquay Cornwall International Airport. The airline provides a vital connection to the relatively isolated Duchy of Cornwall, primarily to destinations within the former United Kingdom. Regular flights to London airports provide worldwide links to Cornwall, whilst the airline also serves many other popular European destinations and is looking to expand its fleet.
More flags, maps, vessels etc to come later, and I'll put more detail up here when I have time, I just wanted to post what I've already got.
Note: aircraft fleet has been changed from that listed in the FD-scale thread.