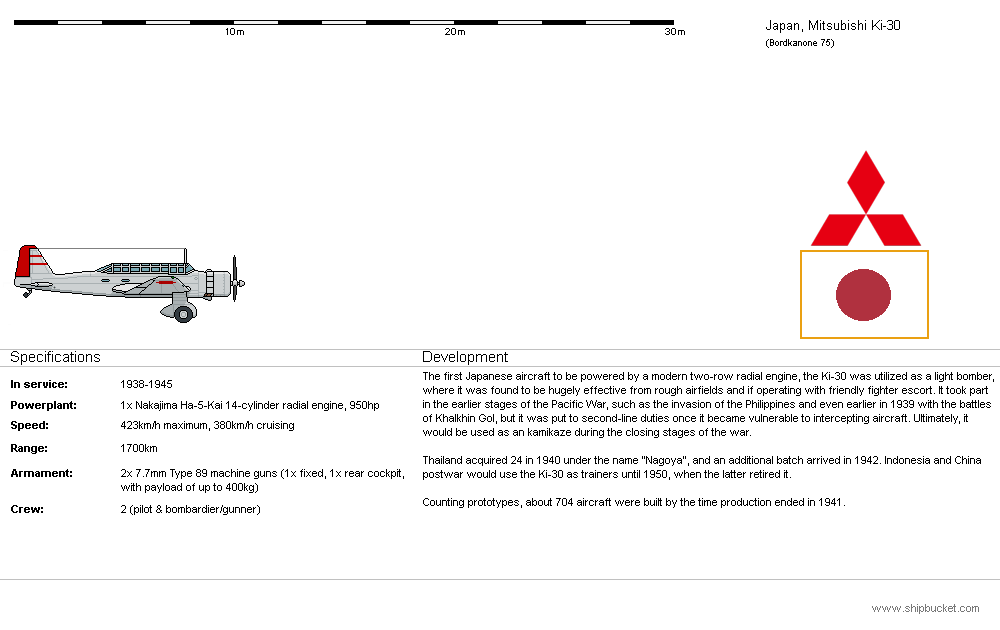 Japan, Mitsubishi Ki-30 Nagoya
Japan's first aircraft to be powered by a two-row radial engine and a rehash of what I did back in 2017.
_________________
Completed works of mine here!
Americans are big boys. You can talk them into almost anything. Just sit with them for half an hour over a bottle of whiskey and be a nice guy.
Nguyễn Cao Kỳ